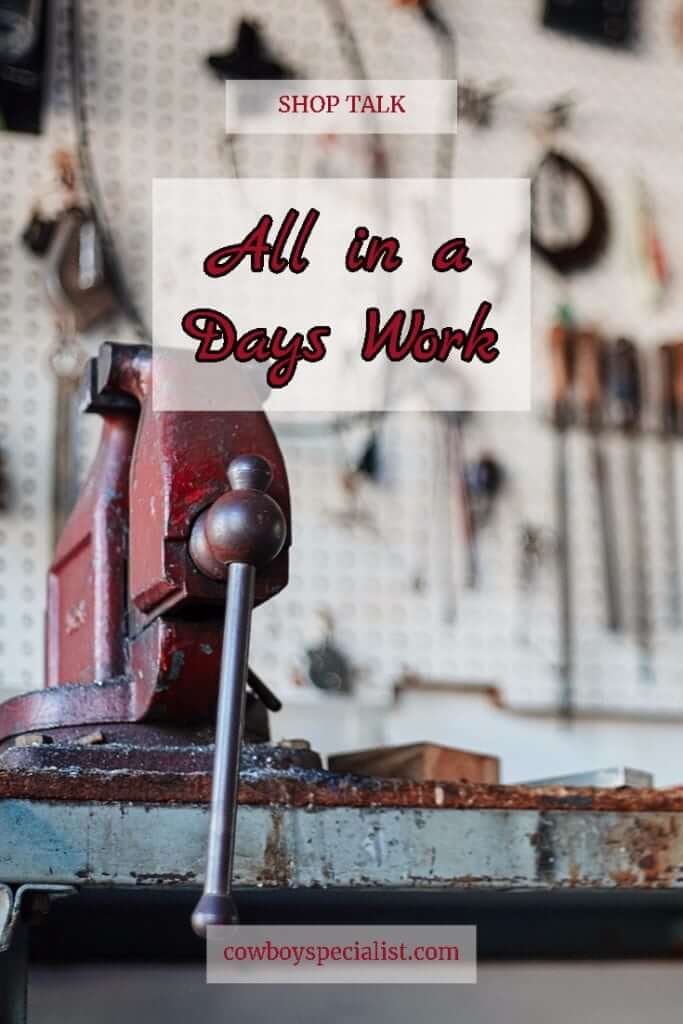 The Busy Season
With summer and trail ride season coming to a start, things here at the shop are about to get crazy.  Some weeks we will work morning to night for up to 12 days in a row.  And at times things can get pretty hectic around the shop.
Selling in the store, monitoring the website, fitting horses, branding horses, repairing tack, answering phone calls, paying the bills, making orders, doing daily errands, producing products, visiting with customers (which is our favorite part), are all just a few tasks in a busy day.
We speak for each other when we say it can be overwhelming, individually and as a whole.  Also, as you can imagine, we can get snippy with each other (or just tired).  Someone do this, go do that, we have to get this done, have you got that done yet, and my personal favorite, "Where the HECK IS SHAWN?"
Its All In A Days Work
Days can be stressful, overwhelming and busy.  Although we try our best, there is only so much that can be done in a day.  Trust me when I say we hate it when we don't accomplish everything.  But I promise, without working through our days as a team much less would get done.
If you read Ryan's Friday email, he talks about not taking on too much yourself and trusting your team members to accomplish tasks.
Work together, get done what you can and don't get stressed.  Its all in a days work.
Written by Kate Farrow, Lucky Six Sales and Office Manager
If you would like to follow Ryan's Friday email, you can sign up HERE!