Why Octopuses bleed blue, and other insanely cool metal facts.
There are many different metals you can use in jewelry making, but we have three that we use the most here at Cowboy Specialist. Read more to find out what they are and the qualities of each!
Copper: 
Perhaps our most popular metal choice, copper has a warm, lustrous sheen and unique reddish-orange color that can range from bright and shiny to deeper, richer tones. When polished, copper has a smooth, glossy surface that catches the light.
Copper is very malleable, which makes it great for engraving and very durable for everyday wear. 
Fun fact about copper: human blood is red when exposed to oxygen because of its iron content, but Octopuses' blood is BLUE because it's full of hemocyanin- a protein rich in copper!
Here are some of our recent copper pieces: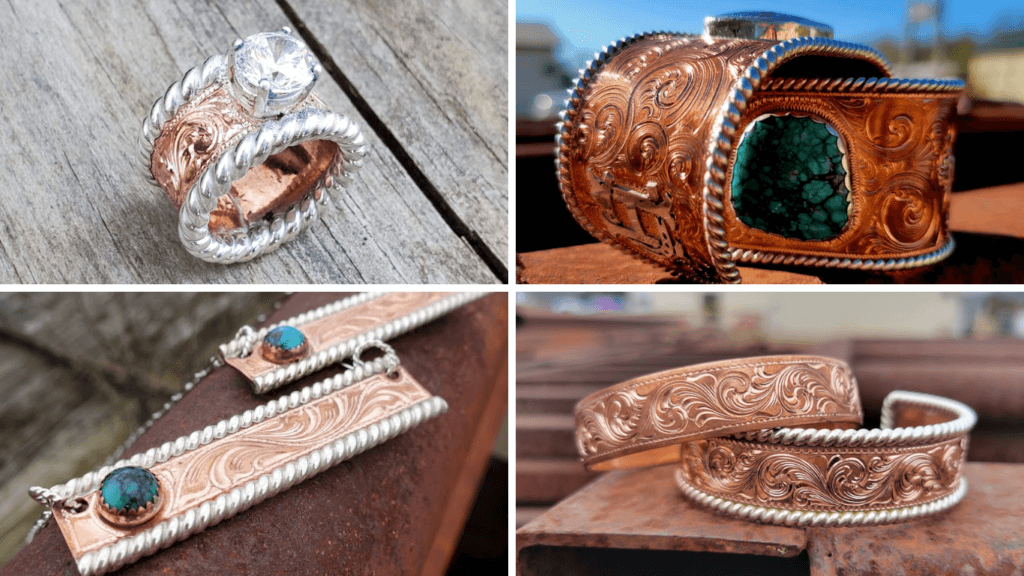 Gold:
Prized throughout history for its beauty and value, there are several color choices available when it comes to gold:
yellow gold: the classic "golden" color
rose gold: pretty and pink
and white gold: sleek with silver tones
No matter which one you choose, each color features the same beautiful metallic sheen and is resistant to oxidation and tarnishing. Another great quality of gold is that it is typically good for those with metal sensitivities, leaving you itch-free and fabulous.
Fun fact about gold: The element symbol for gold is Au, which comes from the Latin word aurum, meaning "shining dawn" or "glow of sunrise."
Some recent gold rings are below: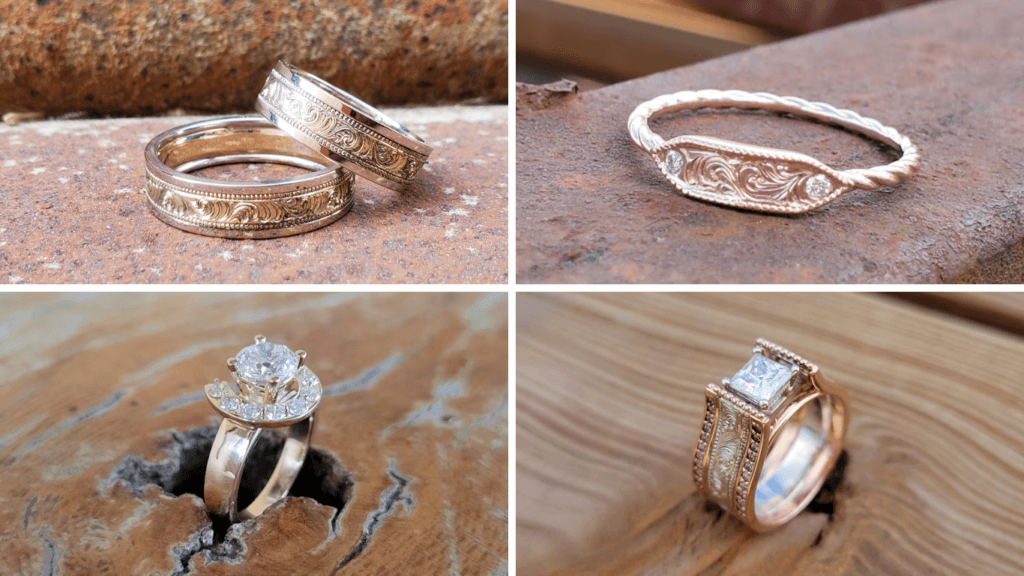 Sterling Silver:
Sterling silver is made almost entirely of silver, with a small amount of other metal (commonly copper) to give it strength and durability. It's very versatile, and can easily be worn with any outfit.
Silver is the most reflective of all metals, so jewelry made out of it is VERY sparkly and shiny.
Fun fact about silver: a single grain of silver can be pressed into a plate 150 times thinner than a sheet of paper!
Some of our silver jewelry is pictured here: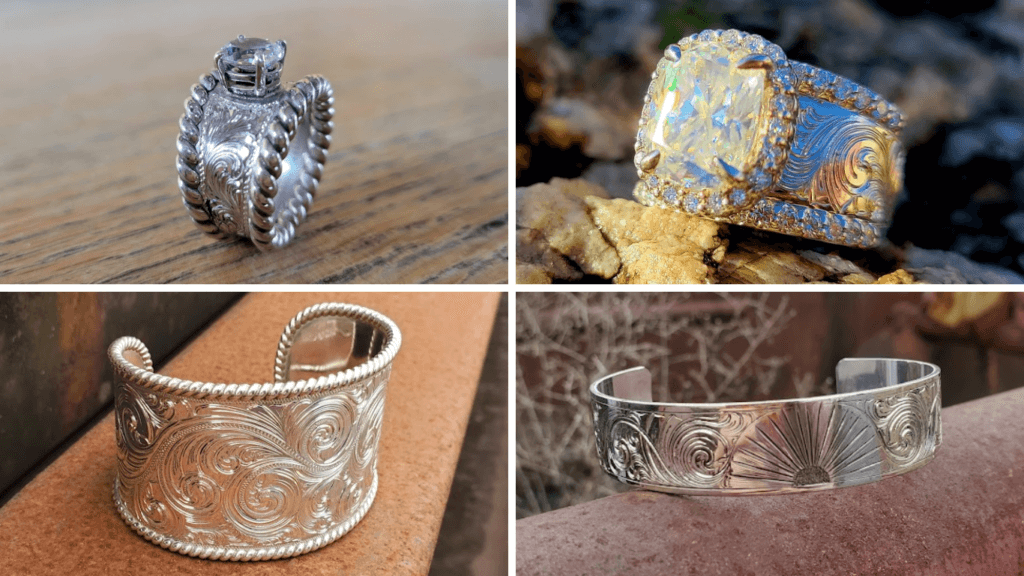 Well, that's it for now! What's your favorite out of gold, copper, and silver? Let us know in the comments, and check out the jewelry tab to see all of our jewelry- which can be custom-made in whatever metal your heart desires.