Hand Engraving
Do you know what it looks like when someone is hand engraving a metal piece?  How do they get those bright cuts and designs?  Well, you are in for a treat!
A typical day at the shop consists of making leather goods and silver products.  Often, Ryan is at the jewelry bench working on silver.  Today he was finishing up some Christmas orders: 5 bracelets and a silver ring.
Cutting Western Bright Cuts
In this video you will see Ryan cutting in some western bright cuts on the end of a silver cuff bracelet.
Hope you enjoyed this sneak peek into the shop making some jewelry.  Also, If you would like to see some finished products you can check them out here as well:
Star Solid Sterling Silver Cuff Bracelet
Floral Solid Sterling Silver Cuff Bracelet
Spur Solid Sterling Silver Cuff Bracelet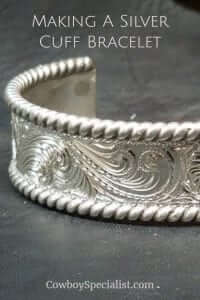 PS Get Your Free Trail Ride List Here and be a part of the Cowboy Specialist Community!
In case you haven't already you might want to sign up to be a member of Cowboy Specialist Family, we would love to see you there.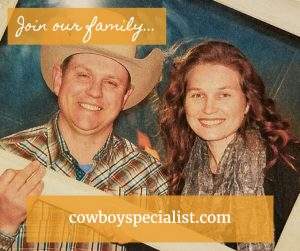 We are also offering a new product to help make your life with your horse easier.  Click here to check out the Buckaroo Box!