Halloween is a real treat, and horses love treats! So why not spend this spooky holiday with your hooved friends? We collected 5 top-notch ideas on how to throw a Halloween party that both horses and people would fall in love with. Just keep reading!
1. Prepare Halloween Treats
The very first thing you should consider is getting fang-tastic treats done (pun intended). Choose ingredients wisely, so they are safe for your companion. Apples can be the top-priority option, as they are deemed as the best treats for horses. This fruit is associated with Halloween for two reasons. Firstly, it's one of the treats, and secondly, it's an attribute of the game called "bobbing for apples" (catching apples with your mouth out of the water).
Additionally, you can make some horse cookies made of molasses, carrots, oats, and coconut oil. Just mix the components, add some flour and water, and bake. And voila, healthy and horse-friendly yummies are ready!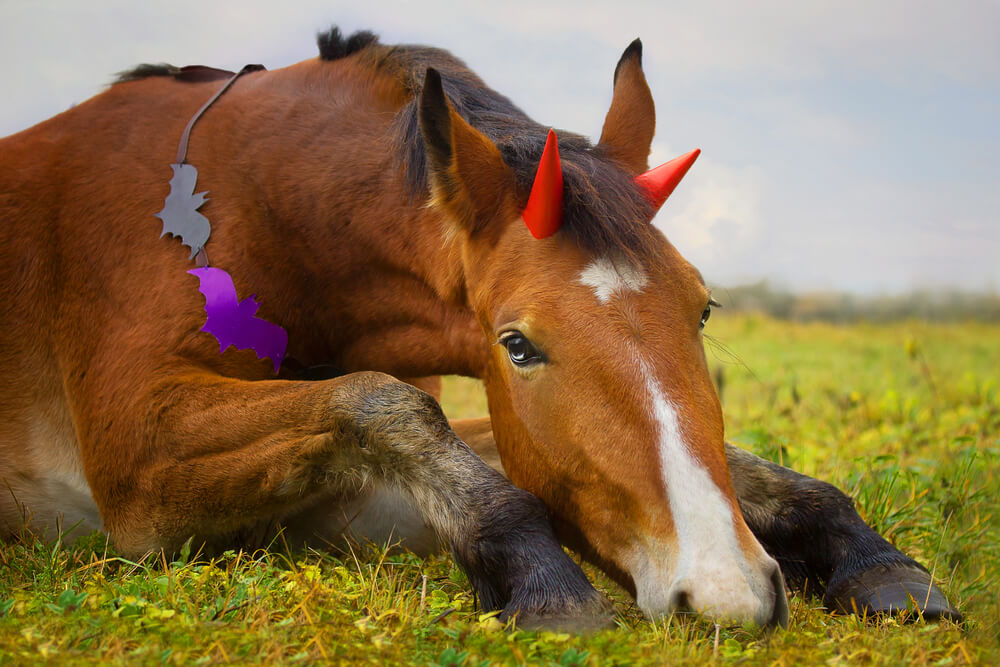 2. Dress Up
No one Halloween holiday couldn't be fun without a fancy costume. This applies to both of you! Think over matching apparel that you can get or make on your own. You may get inspired by surfing fascinating Halloween ideas on the Internet, there's a myriad of options to any taste.
Angel and Demon, Bonnie and Clyde, Ghost Busters – everything that pops to your mind is worth consideration. There are non-toxic paints available to turn your buddy into a spooky skeleton if you're a fan of "The Nightmare Before Christmas".
3. Decorate the Barn
While sprucing up your attire, don't forget to add some colors to the barn. Let's feel the holiday spirit by decorating your place with fluffy hay bales, evil pumpkins, and messy corn stalks. And of course, the main item of the exposition is a scarecrow showing up from the fencing.
You can also print and cut out classy decorations, including ghosts, bats, spiders, and other Halloween-related stuff. This may be set on the stall door and all over the barn. The only limit is your imagination.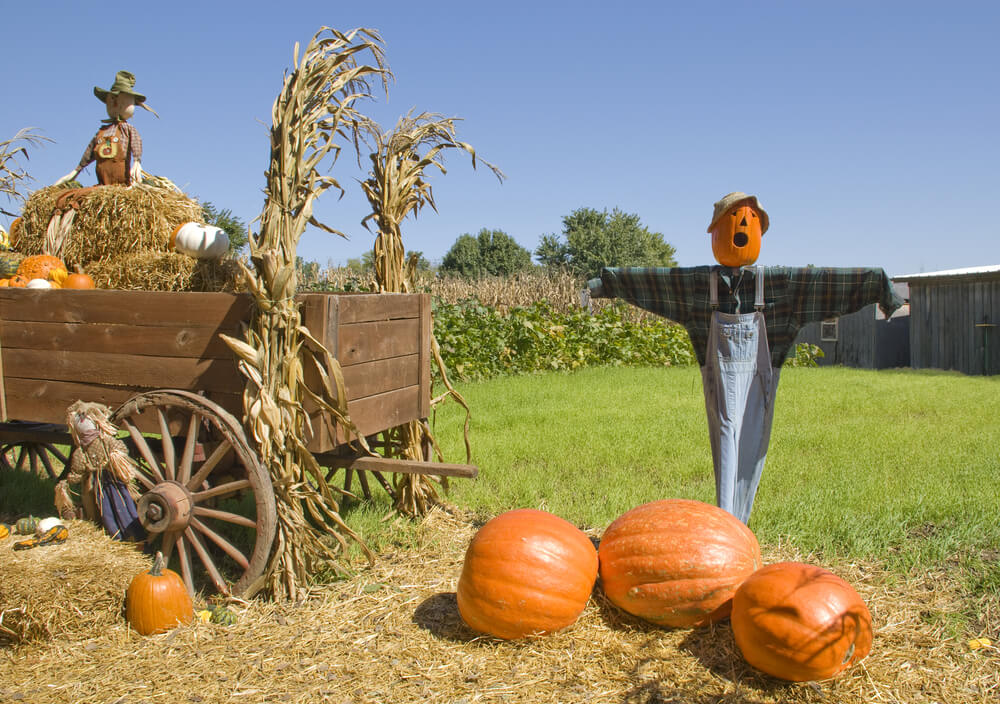 4. Go Trick Or Treating
What a tremendous idea to go trick-or-treating with your little friend! That's a great chance to brag about your costumes around the neighborhood. No one can resist treating a horse, hands down.
However, pay attention to safety when you go out and about with your companion. Make your horse highly visible to avoid bumping into the crowd. Moreover, don't go wild riding on the roads. And don't get too close to someone's property as you don't want to make a mess.
But anyway, trick-or-treating with a horse will be a blast, no doubts. Besides, your friends may be wanting to join your parade too.
5. Have Fun
The final stage of this exciting day can be having a boo-tiful party with your dearest and nearest. It's time to get all horse-lovers together, grab some drinks and treats, and hang out at the barn. You can play the mentioned before "bobbing for apples", where both people and their hooved friends may take part in.
Another awesome game is running a racing with an inflatable ball. The idea is to lead your horse so it pushes the ball to the improvised gates made with hay bales. The winner gets an extra treat!



The Bottom Line
As you can see, Halloween can be fun not only for you but for your tailed friend too. There are lots of great ideas about how you two can paint the town red. Hope you'll find these tips helpful to spice up this holiday. Eat, drink, and be scary! Witch you a Happy Halloween!
David Garcia of Horsezz.com is the guest author of our "5 Ways to Celebrate Halloween with Your Horse" post. I hope you enjoyed it as much as I did! Always, Bridget – the cowboy wife