When the weather starts turning warmer outside, I start thinking about bathing suits and BBQ! Anyone else with me? Well, I decided ya'll might be interested in grilling outdoors this time of year too. So, here are the most amazing BBQ recipes that I could find that I want to try this summer. I hope you enjoy them as much as I am!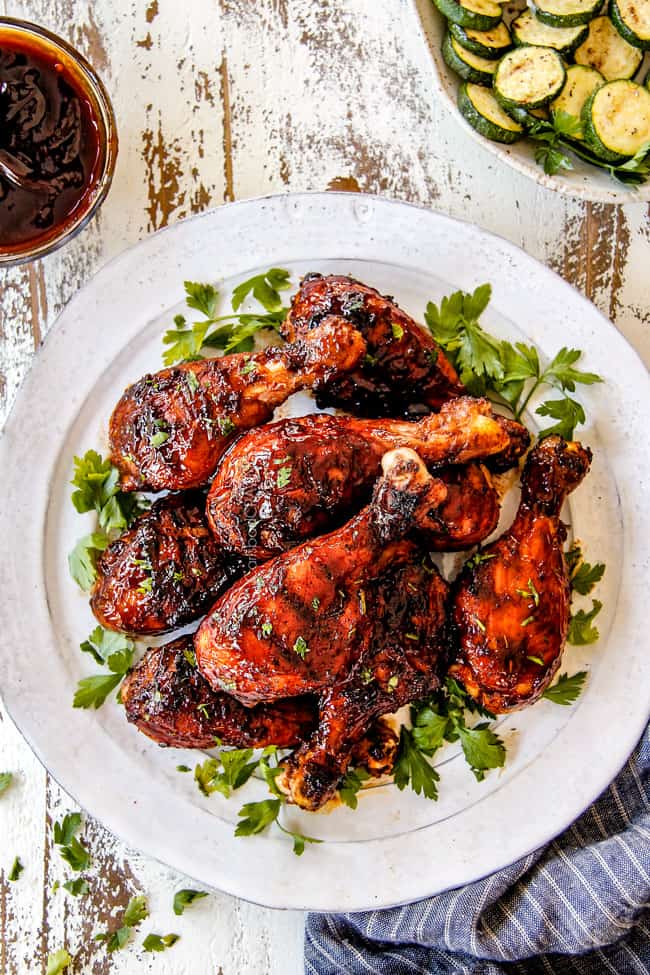 Grilled BBQ Chicken enveloped in a tantalizing spice rub, slathered with Homemade Barbecue Sauce and grilled to perfection for the best juicy, smokey flavorful chicken every single time!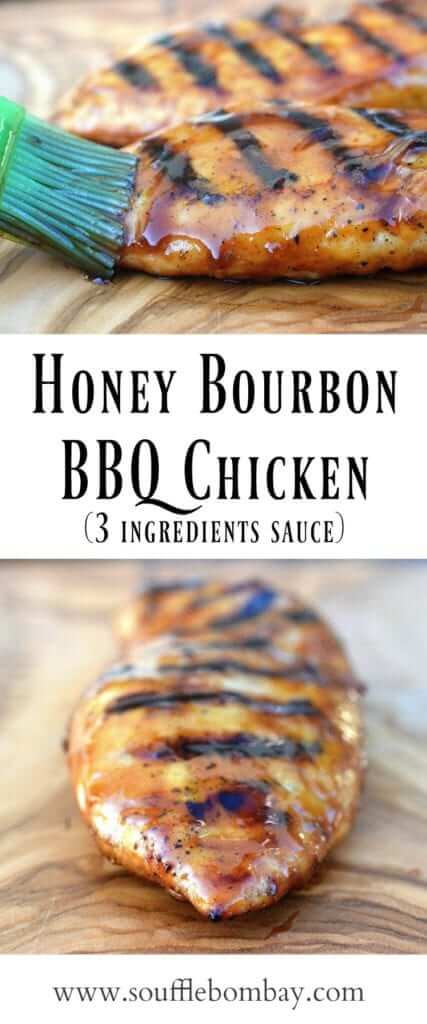 This recipe for Honey Bourbon BBQ Grilled Chicken is as easy as it is delicious! Just 3 ingredients to make the sauce! Delicious!
BBQ Ranch Grilled Chicken – only 3 ingredients (including the chicken) – super simple marinade that packs a ton of great flavor! Quick, easy and delicious – my three favorite things!
Orange BBQ Chicken – only 4 ingredients! SO good!!! We actually made it twice in one week. Orange juice, brown sugar, BBQ sauce and chicken. Such an easy weeknight meal. Leftovers are great in a wrap or on top of a salad! Great meal prep recipe!!
BBQ Chicken Kabobs recipe with tender chicken grilled with pineapple and bacon then slathered with your favorite BBQ sauce. These ultimate BBQ recipe for grilled chicken kabobs are perfect for your next cookout!



Flavorful Grilled Lemon Rosemary Chicken is seasoned to perfection with fresh ingredients like lemon juice, fresh Rosemary and garlic with extra virgin olive oil and salt to make an aromatic, yet simple marinade.
Yummy stuff here folks and I can't wait to get the grill fired up! These are some amazing food bloggers and I am so glad they do the work they do, so we can eat their yummy foods from home.
Hope you liked these Amazing BBQ Recipes as much as I do! And if you liked this Post you might enjoy our JALAPENO post too!
Always, Bridget – the cowboy wife
PS Sharing is caring…and pinning, tagging, commenting etc. Thanks ya'll, you are the best!