Making the old new again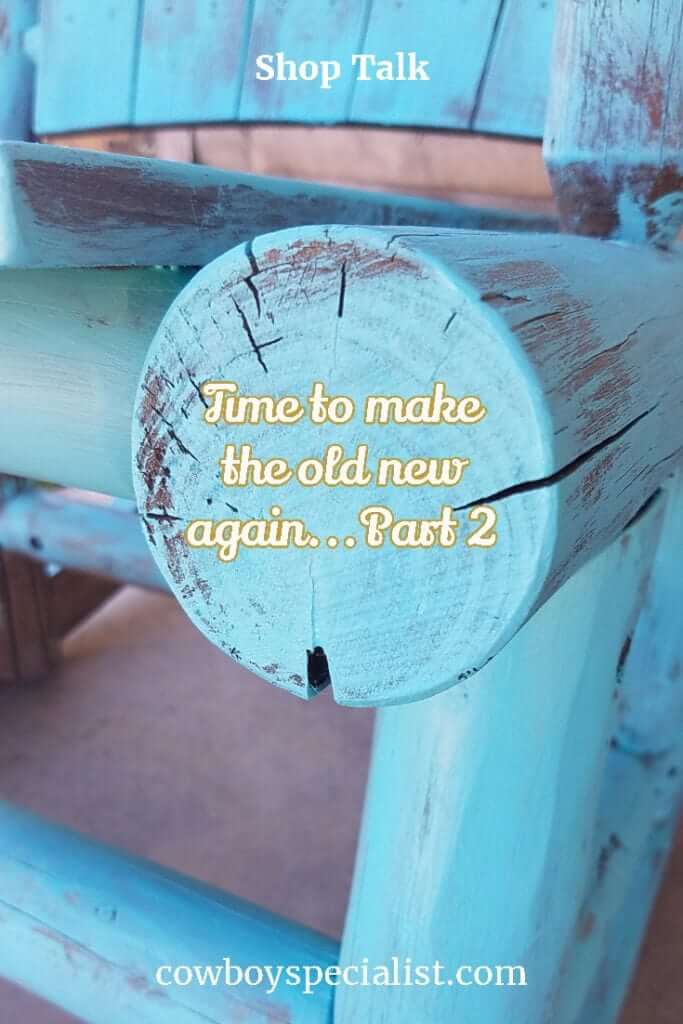 Lucky six outfitters has been busy getting ready for the season! First they decided to refurbish the old metal boot outside the shop. They got so many compliments that they decided to paint some more. I thought you might like to see their first attempt at antiquing furniture or using a distress technique.
Little distress paint job on the rocking chair using Aqua Resin.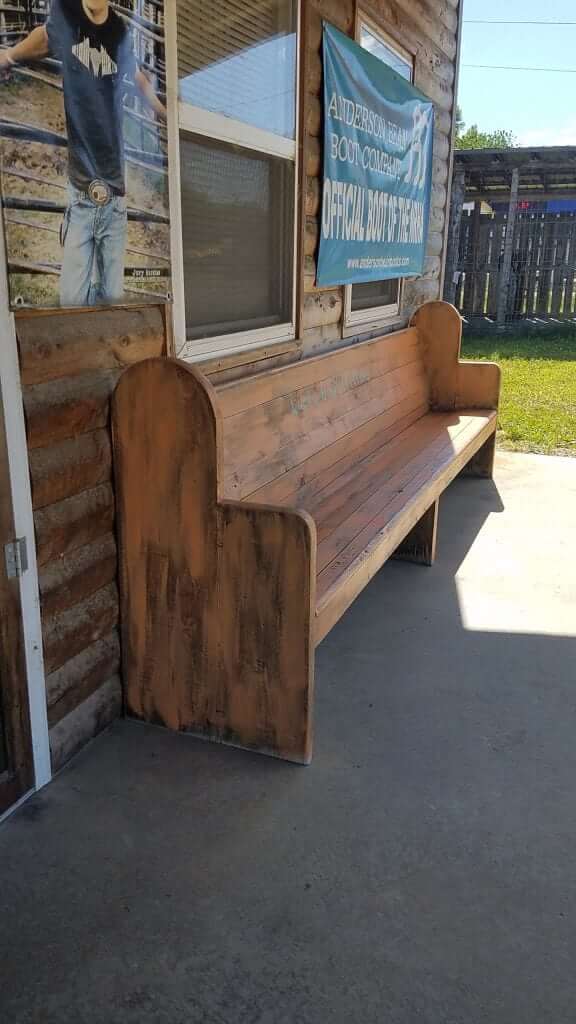 Original church pew bought and made new again with a little tangerine paint. Rustic looking huh?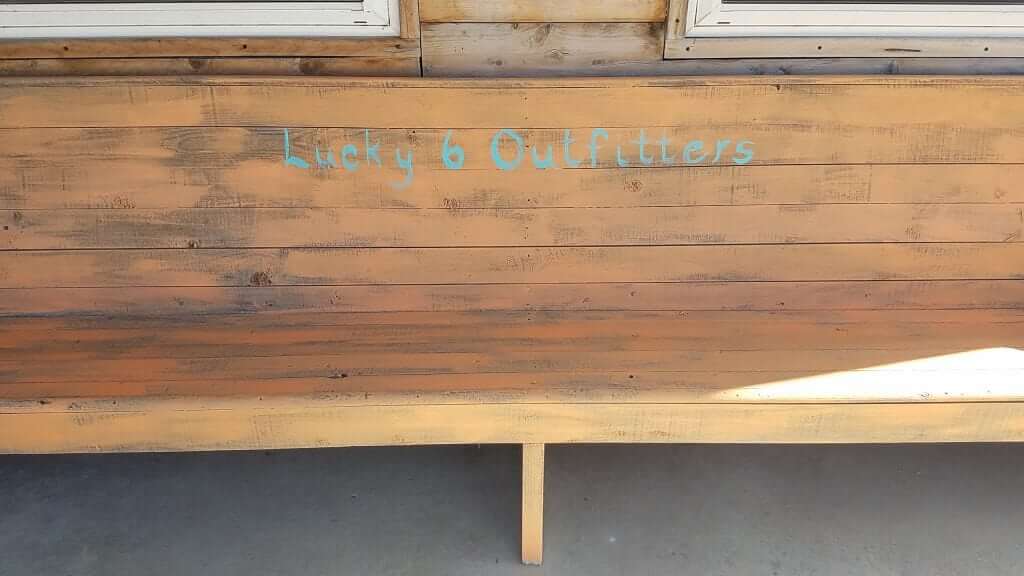 We also decided to add the business name. I am loving the blue on the tangerine, it is a great contrast. We might need to get a complimentary color and make a shadow line. What do you think? Might make it pop.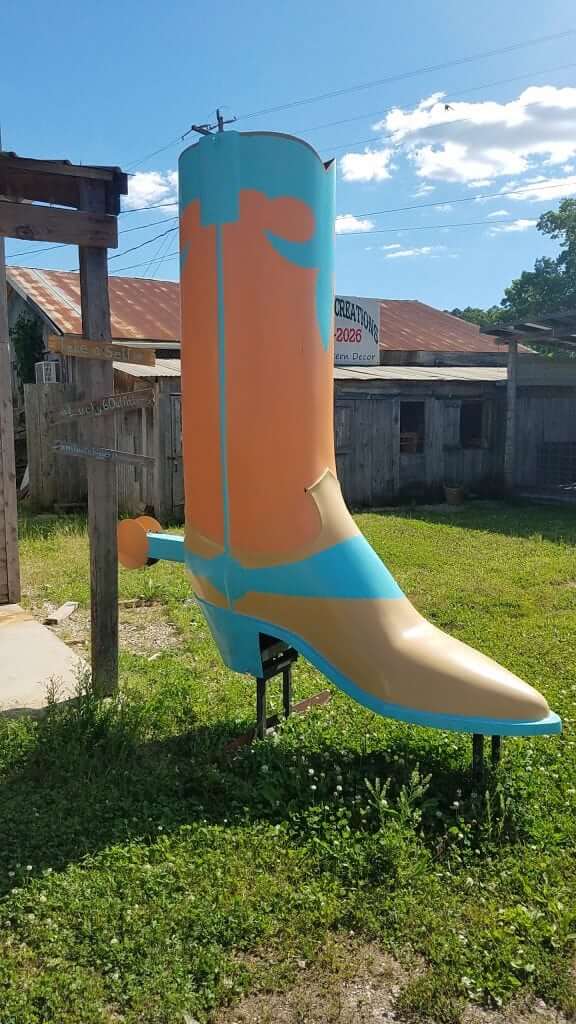 Our initial inspiration was the painting of the boot.  You can read more about how we figured it out in Time to Make the Old New Again.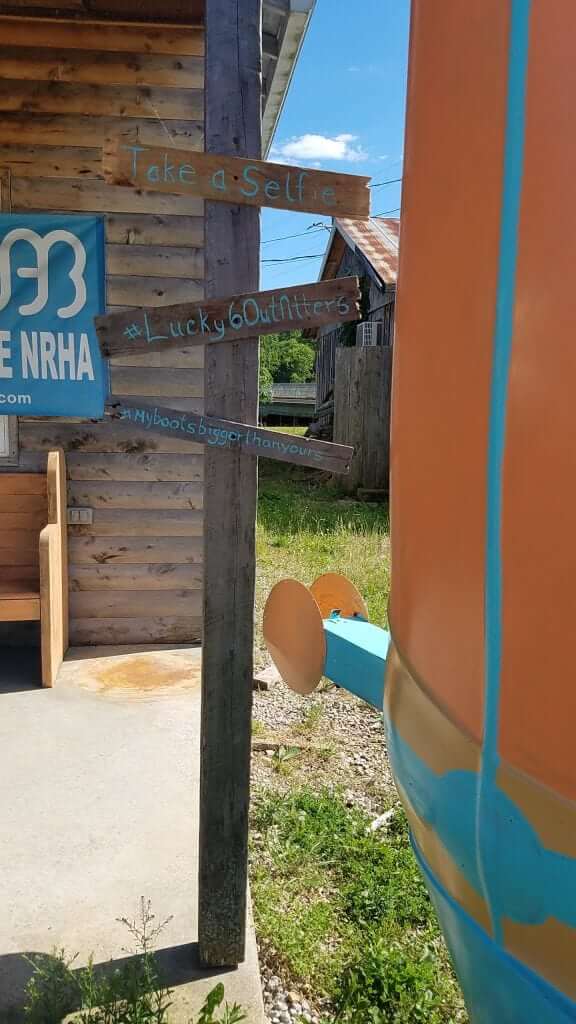 We decided to make the boot our selfie station with a sign that reads "Take a selfie". We would love for you to share them so we can see them to! Share them at #lucky6outfitters and #mybootsbiggerthanyours, we made signs for those too.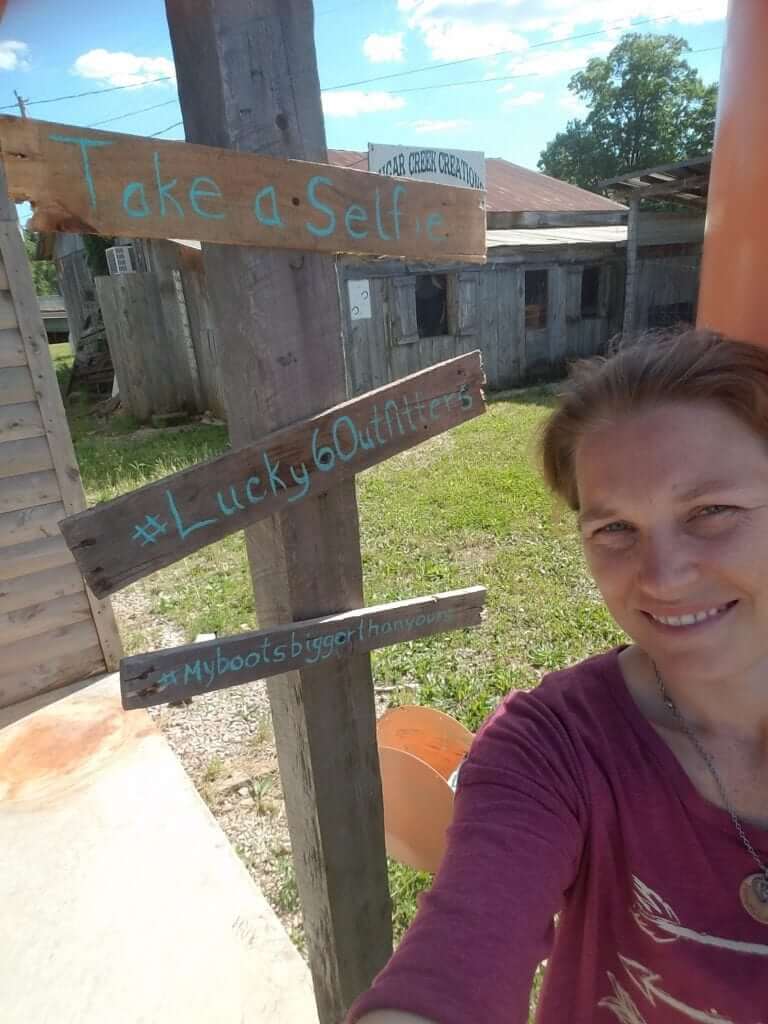 I figured I might as well try it out…selfie with the signs and…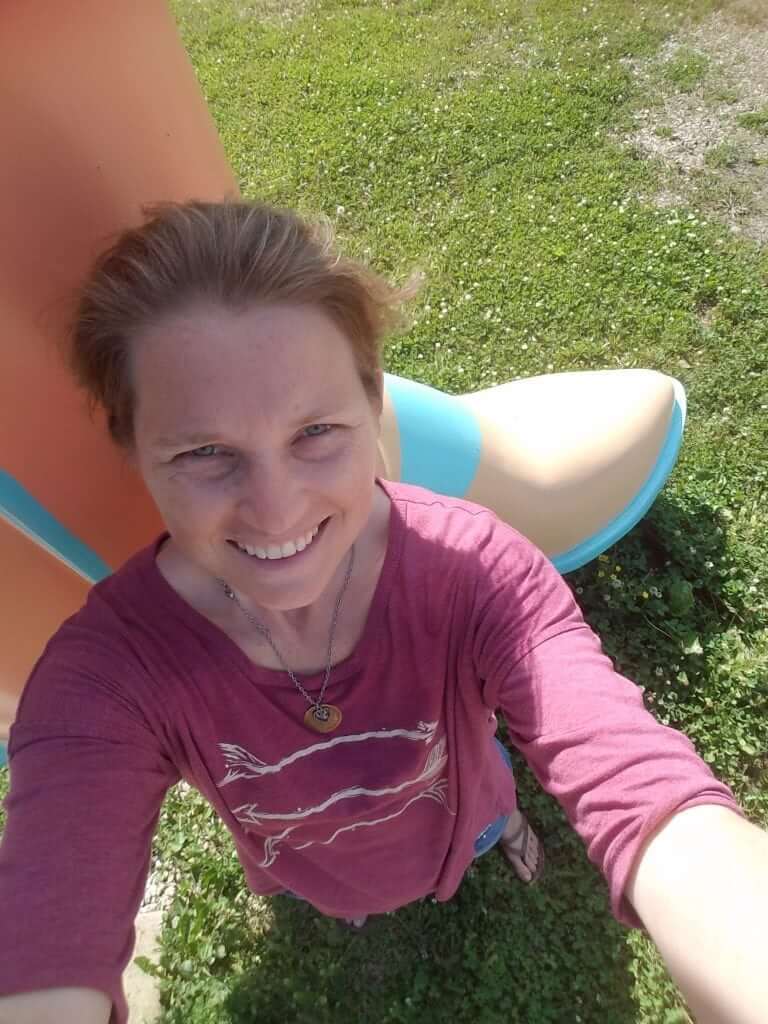 Selfie with the boot!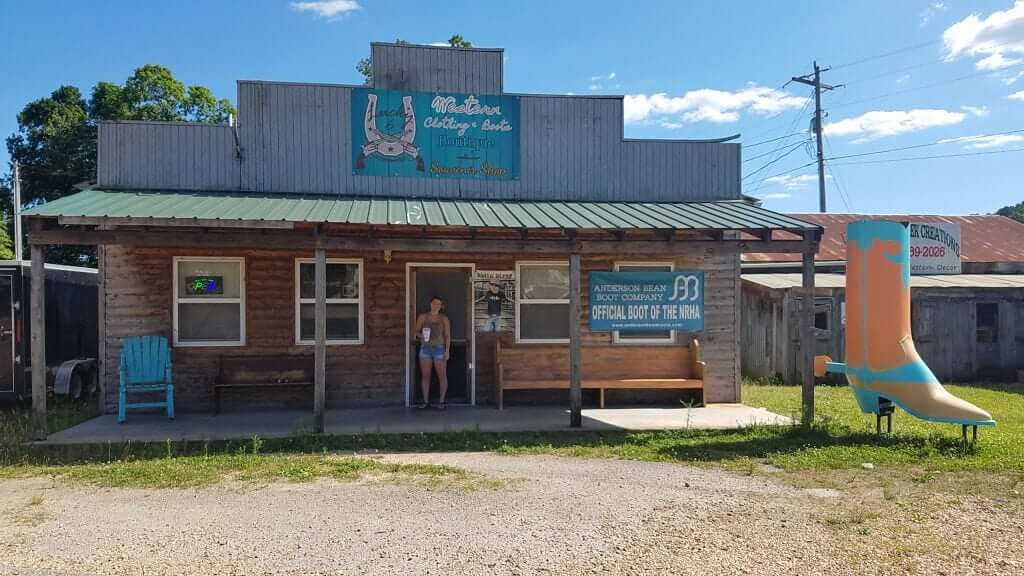 Overall, I think it all turned out pretty good. Be sure to check out the Lucky 6 Outfitters next time you visit Eminence. You can at least relax on the porch!
Although, now looking at this last picture I'm think the roof is going to be next on the fix it list.
Hope we inspired you to refresh and brighten your space. Come see us!
If you haven't already you might want to sign up for Ryan's Friday Email or you might want to get our free Trail Ride List. Enjoy!