What is Cowboy Specialist?
Are you looking for answers?  Do you know how to fit a saddle or pick out the right bit for your horse and problem?  What about your jeans? or boots? Or do you like chasing cows from horse back?  Maybe you just need some extra courage to saddle up.  But one thing is for sure…you love the western life.  But again, what is cowboy specialist?
To answer the question, my husband is the cowboy and…..I'm definitely not a specialist!  We just love the country western way of life and we love to share it too!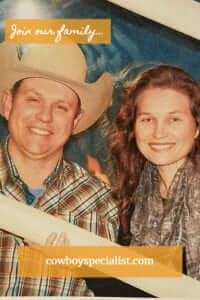 Here at cowboy specialist we want to help you grow as a rider and help you to better enjoy our modern western ways of life.  We would love for you to join our family!  You can sign up to receive our Free Ozark Trail Ride List and then you will get a few more goodies to help you on your riding journey too.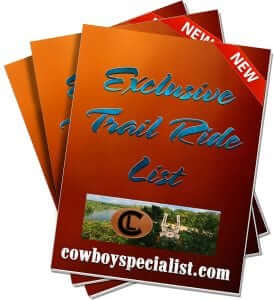 You may just want to hear from Ryan though.  He sends out an email every Friday!  We enjoy his encouragement and funny banter.  Join his email list HERE!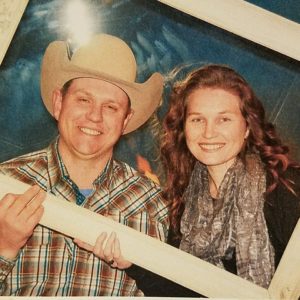 If you wouldn't mind, we would love for you to like us on Facebook too.  The more of you who like us the bigger our reach, and we would love to help more people who love Western Life!  Thanks so much for that!
PS We love to hear from you, so email and comment away!
PPS If you would like to learn more about us check us out on our ABOUT PAGE!