Be Fearless in Say I Won't
While I was writing a post the other day on courage, I realized how much I love the "Say I Won't" Brand.  In fact, my all time favorite sweatshirt is just that…a Grey Say I Won't crew neck with the creed on the back.
Have you read the creed?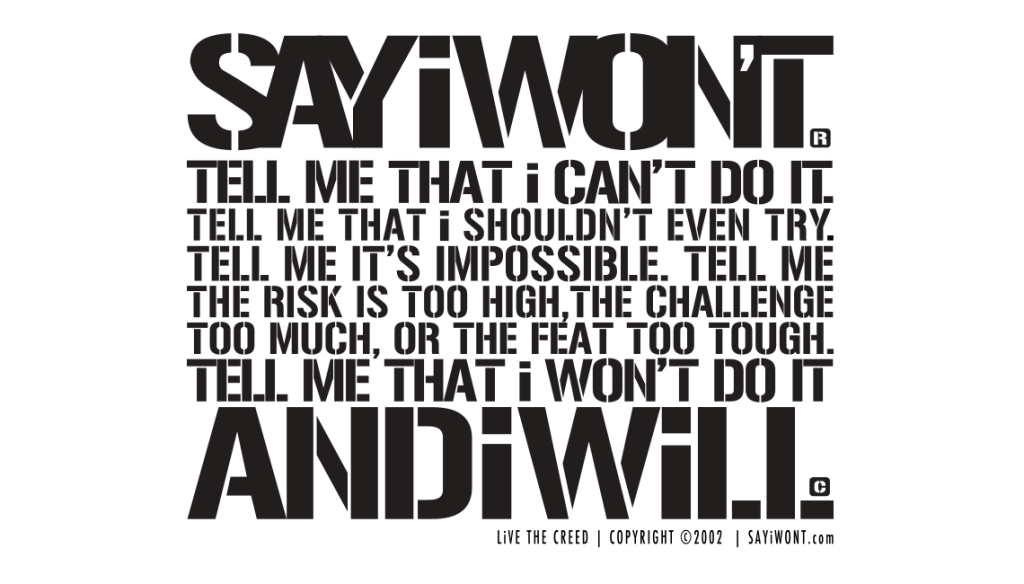 I love it and want to live by it, even though I know I won't always make the mark. Nevertheless, I wanted to share some of their items with you, so you can fall in love with them too!
The links below are affiliate links for your convenience (which means if you make a purchase after clicking a link I will earn a small commission which helps keep my blog up and running but it won't cost you a penny more)! Click here to read my full disclosure policy.  
And on that note, know that nothing is impossible unless you think it is.  Tell me I can't make it at this blogging business and I will show you that I will!  As Ruth Suthcop would say, "Do it Scared", but do it!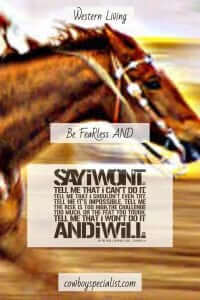 Hope you find the motivation you need to make it through the week!
Always-
Bridget
PS In case you haven't already, we would love for you to sign up to be a member of Cowboy Specialist, we hope to see you there.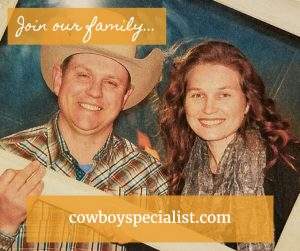 PPS We are also offering a new product to help make your life with your horse easier.  Click here to check out the Buckaroo Box!