Are you in the market to Shop Eco Green?
I'm not going to lie, I've said it before, green is my favorite color!  It is the color of spring and the outdoors, and I love it.  I also love the idea of saving the earth and taking care of our land.  Eco is the way to go! Did you know that one of the largest items we find in our dumpsters is bottles, lots and lots of water bottles.  I also have to admit that I do enjoy drinking a bottle of water…I have to work at refilling my metal cup instead.
That said, I am so excited about Twisted X's new eco shoes.  Not only do they save the earth by recycling 12 water bottles in each pair of shoes, they each have at least a speck of green on them.  Did I mention how much I love St. Patrick's day too?  It is a green holiday.  So this year I think I will be sporting my double green shoes!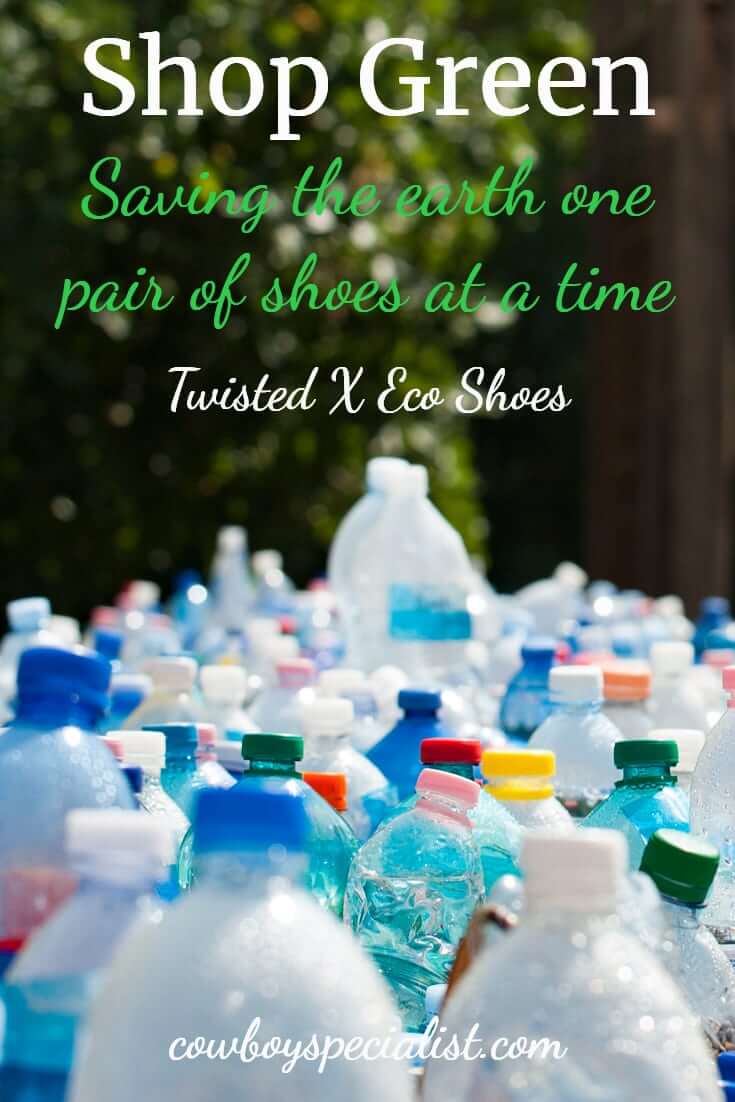 They have tons of styles to choose from in both men's and women's.  I can't wait for you to find your favorite pair…
I do hope you found your favorite pair of Eco Twisted X Shoes!  In addition, I believe that you will find that they are priced reasonably well.  Great price, great shoes and saving the earth.  I believe this is a win!
Always, Bridget
PS I just love the leopard causal loafer 🙂
If you haven't already don't forget to join our family, receive free gifts and get our newsletter!  You don't want to miss out on a thing 🙂