What are the best budget friendly boots on the market these days?
You want a new pair of boots- for heaven sakes you have duck taped the ones you wear everyday, because you just haven't given up on them. Am I right?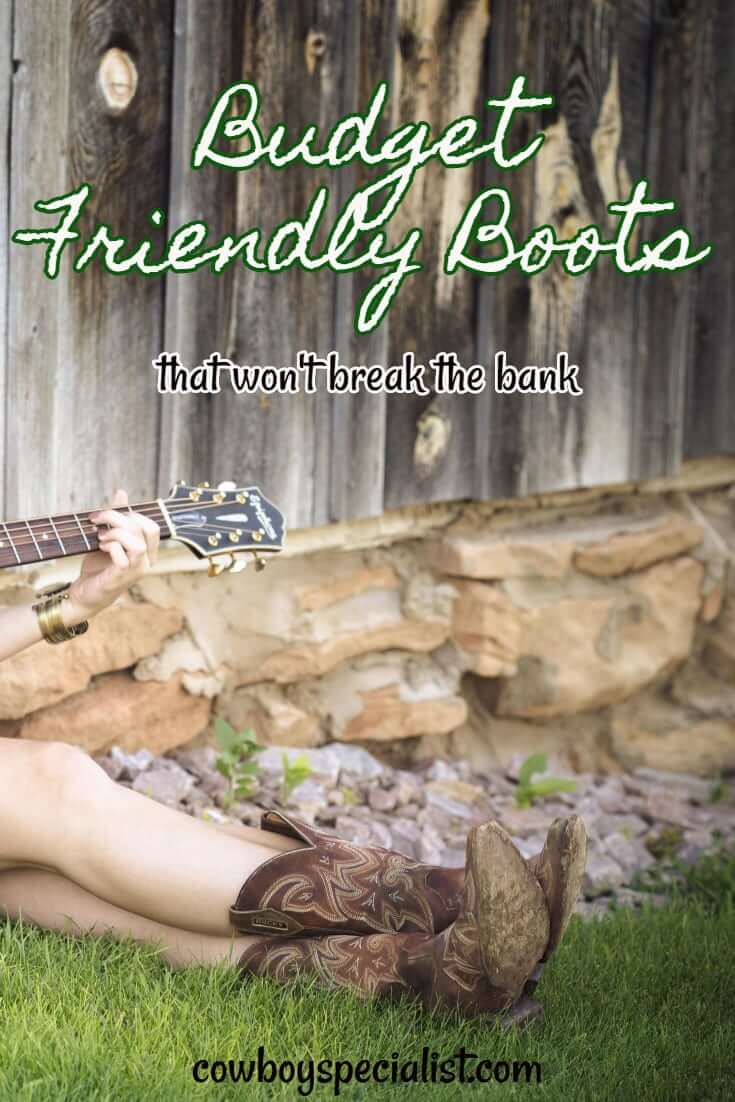 But you just don't have a ton to spend right now or maybe your just frugal.  Either way, you want to save, so here is a list of some of the very best boots out there at the very best prices.
Save: Best Boots on a Budget
Twisted X Boots
Twisted X Boots come in many different variations.  You can get calf ropers, horseman, ranchers, top hand, hooey, ruff stock, buckaroos, work, safety toe work, western and casual.  They are known for their incredible insoles and durability.  Best of all though, is their comfort level!  I've even heard people say "You don't have to break them in" and "They are like wearing tennis shoes."
Twisted X Men's Boots
Speaking of "like wearing tennis shoes…Twisted X makes the hottest shoe on the western market.  You won't want to miss checking these babies out!
Horse Power by AB
Anderson Bean Boot company offers a line of boots called Horse Power.  Not only are they stylish, but they are reasonably priced!  They come in square and round toe versions, with lots of variety in the color and leather work.
Horse Power Boots
Macie Bean by AB
Macie Bean boots are a true fashionista's dream.  They come in tall tops, short tops, square toe, pinch toe, round toe and pointy toe.  I think the flamingo ones coming out are my new favorites.  They also come with a great price tag, when comparing all these cowboy boots.
Macie Bean Boots
Circle G by Corral
Circle G boots by Corral Boot Company are probably a girl or guys biggest bang for their buck.  They come in similar styles to the true corrals but with a much smaller price tag.  I believe they have the smallest price tag of all the boots on the list.  They are great for going out dancing boots, too!  These are one of my best sellers in the store.  They come in square and pointed toes as well.
Circle G Boots
Conclusion
So, if you are in the market for a new pair of boots, but you don't want to break the bank you are in luck!  Here is a great list of boots that you might want to look at.  Enjoy and Happy Shopping!
Always,
Bridget, the Cowboy's Wife
PS.  If you are interested in getting out of debt motivation you can read our story here!