If you're looking for something classic, but not basic- we've got you covered.
You've booked an event barn for the reception, checked the availability of your favorite documentary-style photographer, and created a Pinterest board chock-full of delicious rustic wedding cakes and colorful bouquets- and now, you're choosing rings. It's so exciting, but you haven't found a ton of wedding band options for your groom that stay true to your Western roots and look timeless. Until now, because you've just hit the jackpot.
I've compiled a list of three of our most recent Western wedding rings for men. You're sure to fall in love with one of them for your cowboy groom! Read on to find out all the details on each:
This stunning ring features intricate hand-engraved details on a comfortable 10K gold band, making it a great band for men or women. The rose gold inlays encase a white gold center, creating a great frame to show off the one-of-a-kind hand-engraved swirls.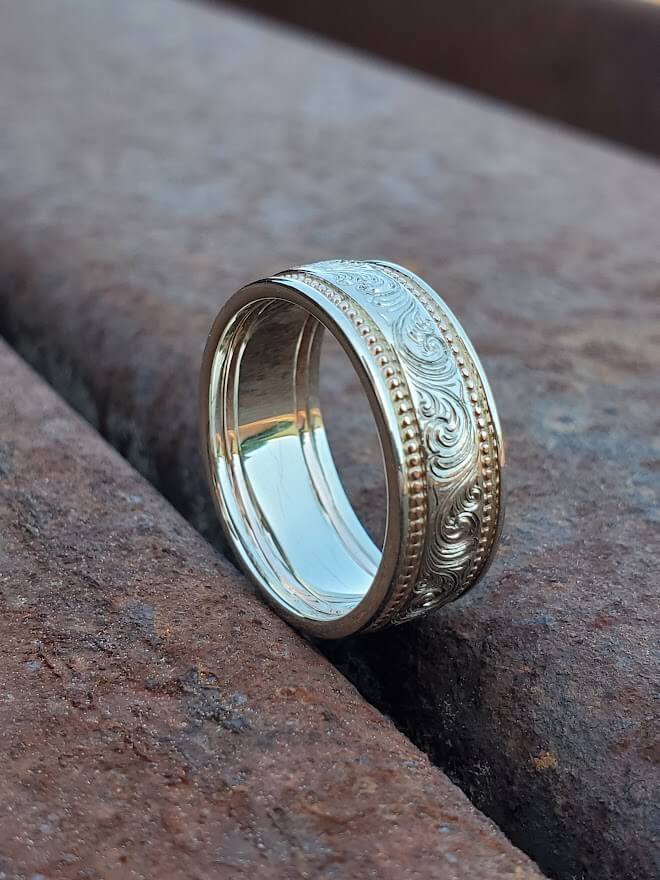 This classic men's Western ring shines in classic sterling silver. The bead-edge inlay and slightly upraised middle band add interest and texture to the ring. Simple and stylish!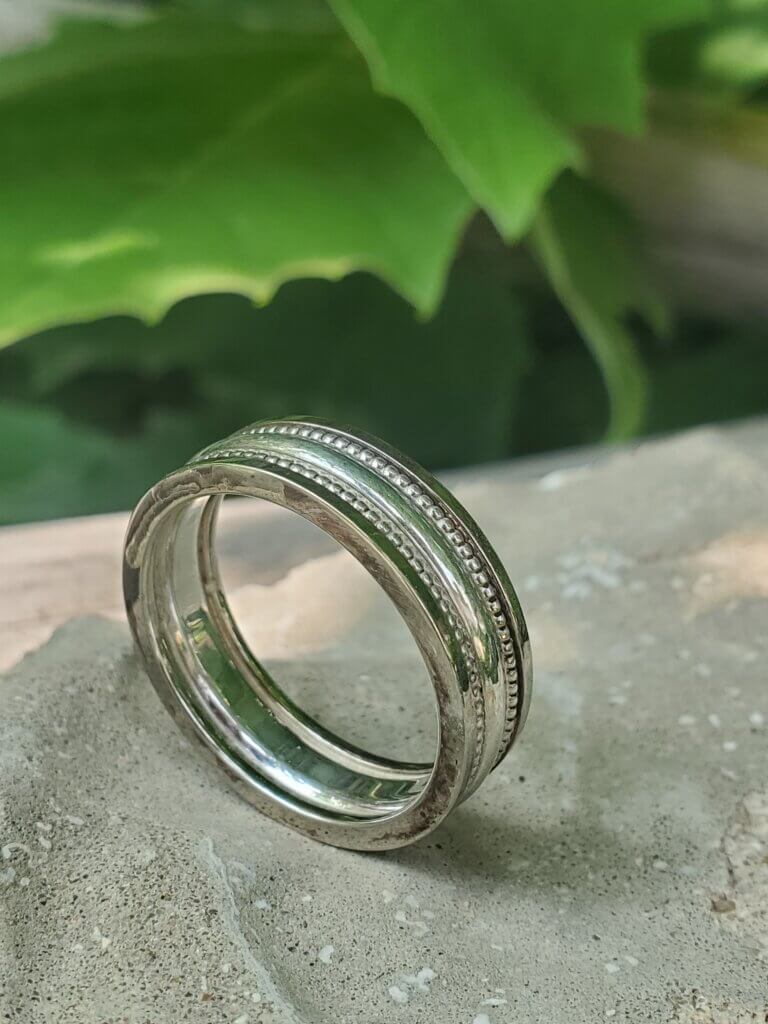 This classic band has a similar look to our first ring. It features two types of gold and engraved center details, but it has yellow gold instead of rose. The milgrain center detail and scroll-work engraving give this ring a decidedly Western feel.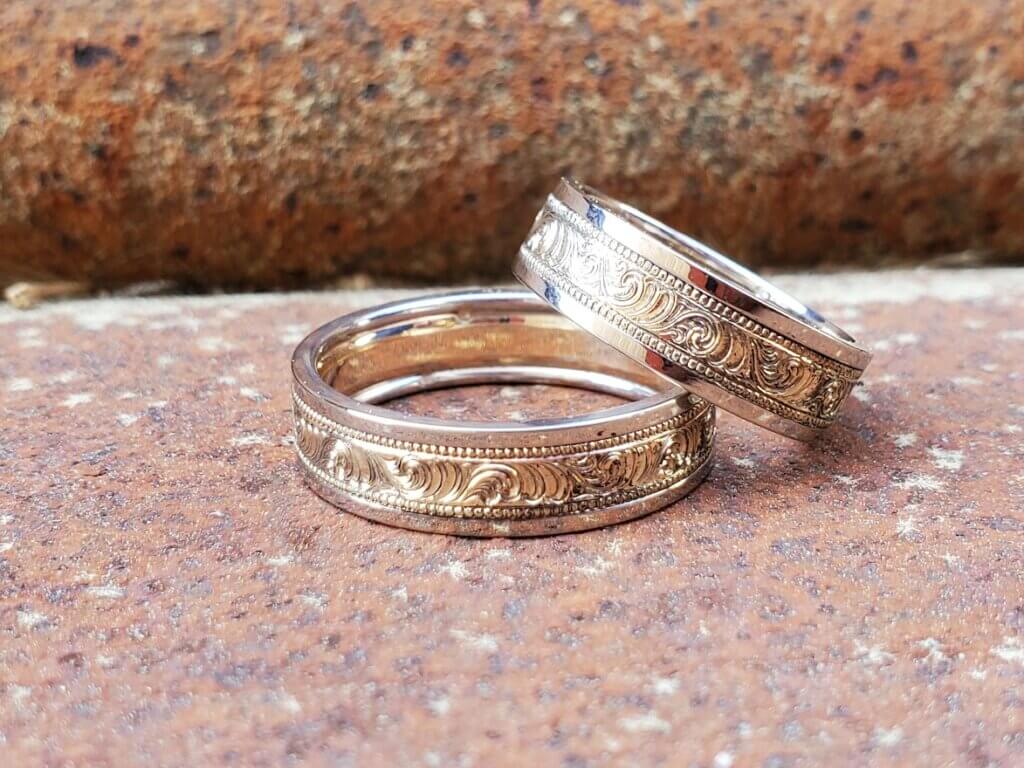 All of our rings are hand-crafted with quality materials and attention to detail- making them timeless, wearable pieces of art! You can also contact us with your customization ideas (want to add your great-grandma's ruby to a ring? Have an inside joke you'd like engraved?) we'd love to work with you and create your dream ring, built to last for the decades of your marriage.
Click the link below to shop all of our wedding bands, and feel free to email or call us with any questions or to order your custom ring.