Ever wonder what you are doing wrong in your online business? Are you holding on to the myths that the establishment has set? Keep reading if you want to hear the 7 biggest online business mistakes you and I are probably making.
The 7 Biggest Mistakes All Bloggers Make (and how to avoid them in your online business) is a once a year FREE opportunity. It is a live webinar hosted by Elite Blog Academy founder Ruth Soukup! And, she is the guru of all things blogging, online sells and online business.
Trust me you are not going to want to miss this free information! All you have to do is sign up though this link! Pop in your email and get ready to learn all things blogging and/or online business.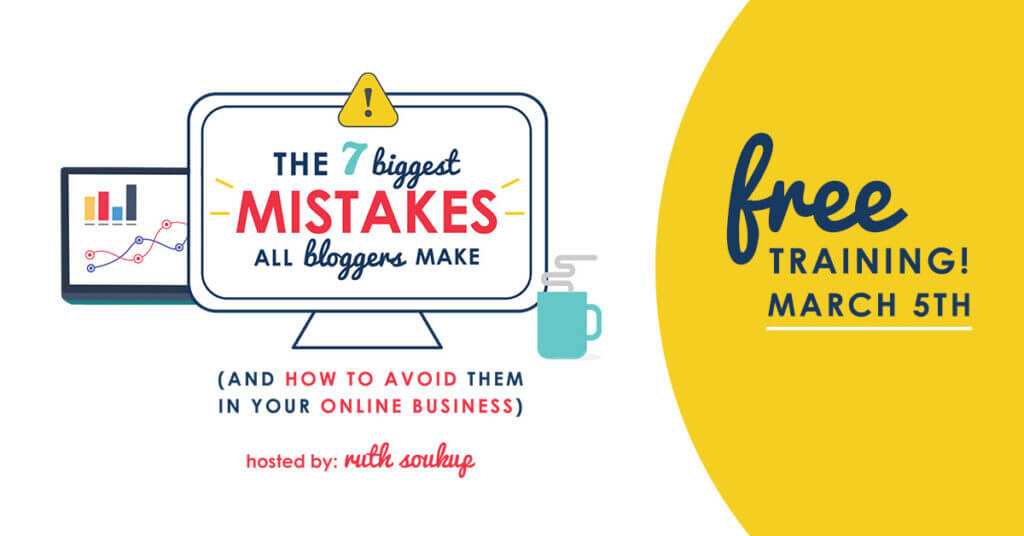 Come join me! I will be there! Together we will DISCOVER EXACTLY WHERE SO MANY BLOGGERS & ONLINE BUSINESS OWNERS GO WRONG….AND WHAT TO DO INSTEAD! Lets crush these online business mistakes!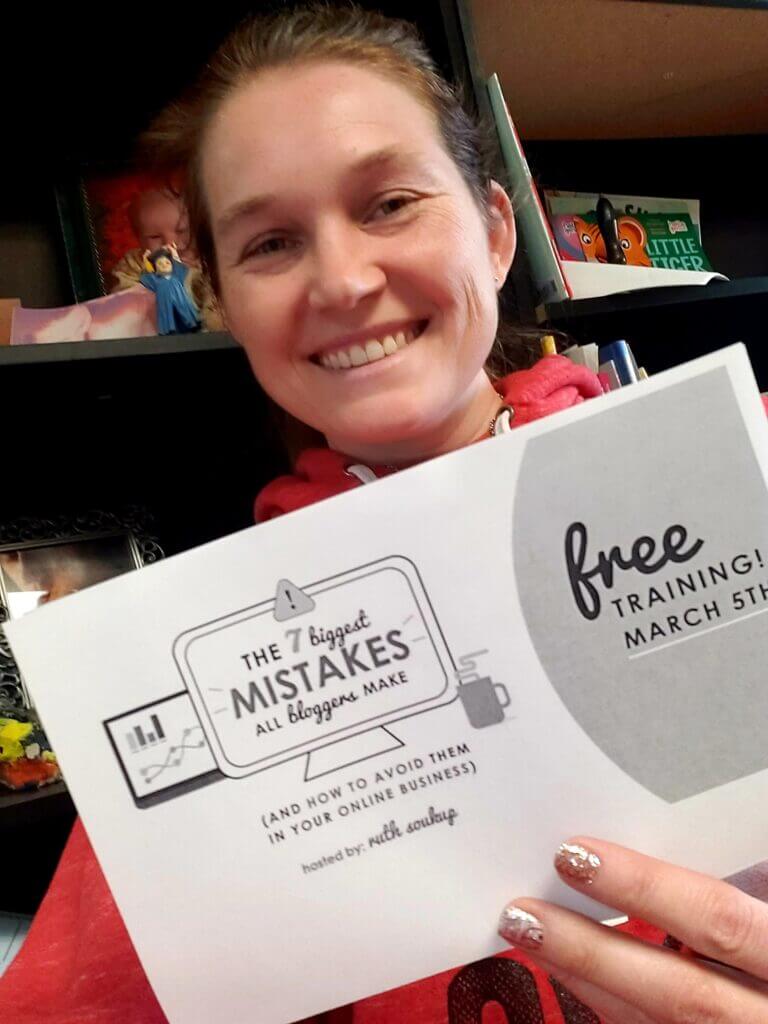 Live without regrets ya'll!
Always, Bridget – the cowboy wife
PS You might also be interest in…
DIY Blog Organization Is Easier Than You Think(Opens in a new browser tab)
Ready to Start Your Own Business?(Opens in a new browser tab)
The Day My Life Changed Forever(Opens in a new browser tab)