Have you seen the wild horses in Shannon County Missouri? They are running wild and free. And, a favorite past time of many is photographing the wild horses. Want to try your hand at it? Keep reading this guest post by Wild Horse photographer Holly Ross for some great information!
Guest Post By Holly Ross
I've been regularly photographing the wild horses around Eminence for about three years, and I've loved every single moment in the field with them. And, while I don't consider myself an expert, there are some do's and don'ts when it comes to photographing them safely and respectfully.
The National Park Service recommends that visitors maintain a 40' distance between humans and wild horses. Typically, I will photograph the horses with my 70-200mm lens and, at 40', I can create some amazing environmental images, showing the horse in relation to the area, as well as beautiful portraits. Their interaction with the environment is an important story to tell and it is vital to the preservation of the horses and the land on which they graze. If you don't have a big lens, take the environmental shots.
Tip #1: Know Your Subject
The first key to good wildlife photography is knowing your subject. Each herd has a different dynamic and they can be unpredictable – they are wild, after all. Observation from a respectful distance is the best preparation when it comes to photographing the horses.

Tip #2: The Eye
Second, the eye of the subject. If it's sharp, you've got a great shot.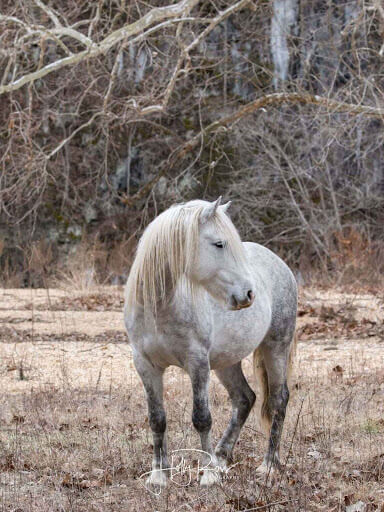 Tip #3: Settings
Third, learn your camera settings before you go out or, better yet, take a class on wildlife photography by someone who is a trained professional. Beyond that, you are getting into artistic principles that deal with composition, color and light, which is where a workshop on wildlife photography could be of benefit. One such workshop is through the Academy of Nature and Wildlife Arts, which is how I first learned about the horses.
Tempting as it may be to get up close and personal with the horses, it's not in their best interest or yours. Petting or trying to feed the horses could also endanger the horses; please don't cause them to become nuisance animals. The wild horses are part of Shannon County's heritage, and it's up to all of us to photograph them responsibly and respectfully in order to keep them wild and free.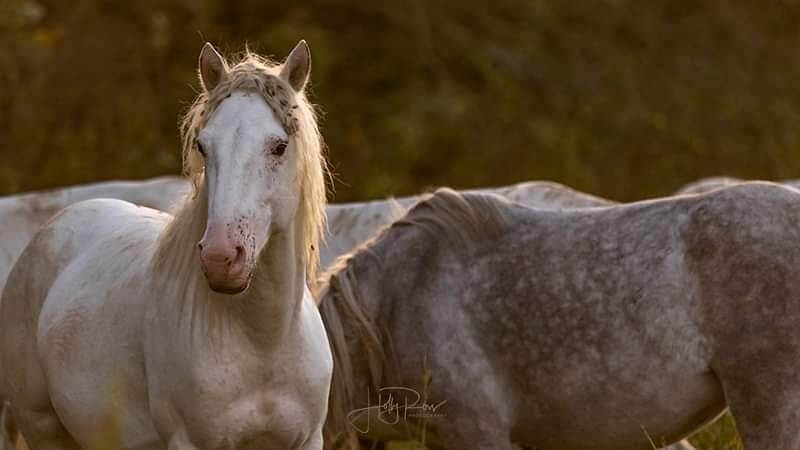 Holly Ross is an instructor at Jefferson College Area Technical School in Hillsboro, MO. Along with teaching, photographing the wild horses is one of her passions. You can see more of her work at: https://hollyrossphotography.myportfolio.com/, on Facebook (@HollyRossPhotography), and on Instagram (holly.ross.photography.llc).
Are you ready to go photograph some wild horses? I know I am! Remember sharing is caring and pinning too!
Always, Bridget – the cowboy wife