You may not know this about me, but I am obsessed with cacti and cactus products! I also feel that they are a western themed product, perfect for every cowgirl out there. You may disagree, and that is okay…I'm obsessed.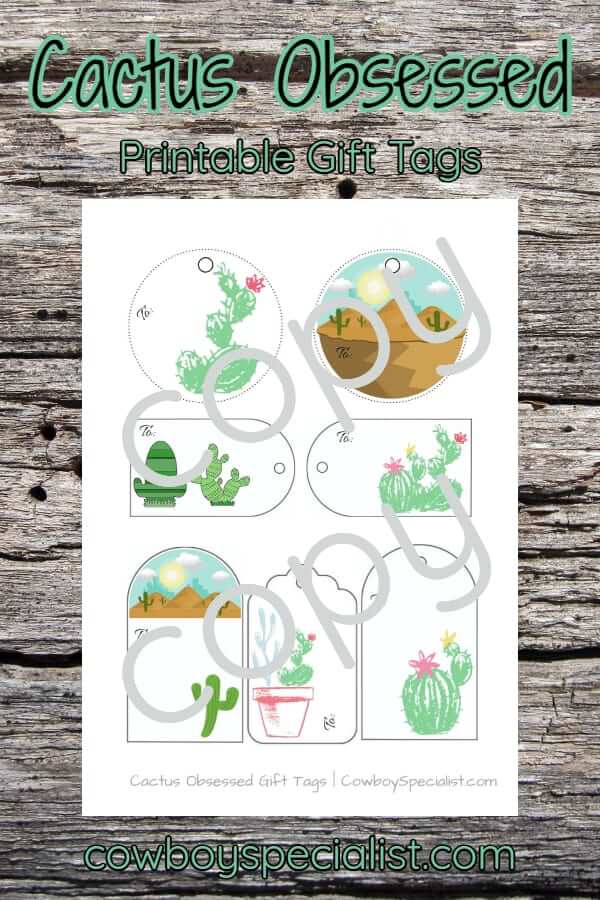 So, recently I got creative and made some Horse Lover Printable Gift Tags and then decided I had to do Cacti too!
In case you missed that, you can check out my Horse Lover Printable Gift Tags post, here.
Did I mention, I love wrapping gifts…does that sound weird? Oh well, I do! I feel like gifts can be a little simple work of art. So that is why I designed Horse Lover Printable Gift Tags and Cacti Obsessed too!
I also got to thinking about how cost effective it would be to have ready made gift tags on my computer rather than having to run and buy them at the store. Not to mention that they run out and these can be printed over and over again!
In any event, I would to share my new, make my life easier, gift giving printable gift tags idea with you today! I think any cactus obsessed person would just love these vibrant tags with a little artsy flair 😉 I may be partial but I love them!
Maybe next I will make some matching greeting cards or thank you cards. Let me know in the comments below what you would like to see and I will try to come up with something…seriously love it when you guys leave comments and email me! But I regress…back to the gift tags 😉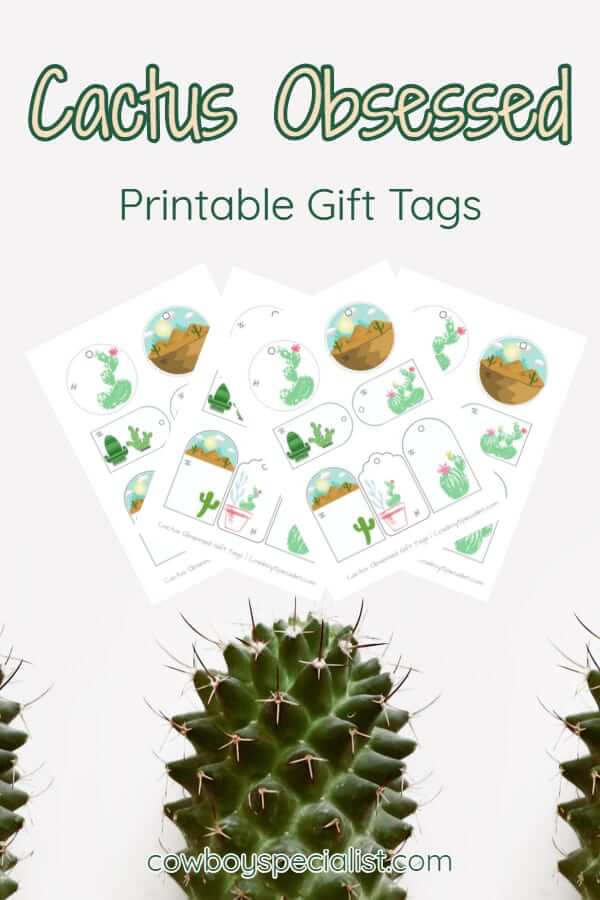 To use the Cacti Obsessed Printable Gift Tags
First purchase the tags using the printable download links below. (they only cost $3.99 to use over and over)
Download the printable tags to your computer.
Next, print the tags or you can upload them to your favorite photo lab (I often use amazon photo).
Last, you can now cut out your tags, punch a hole and use them to tag and wrap all your horse lover gifts!
I hope you love them as much as I do!!!
Get My Cacti Obsessed Printable Gift Tags Now
[asp_product id="4542″]
Always, Bridget – the cowboy wife
PS Caring is sharing! So if you love these Cacti Obsessed Printable Gift Tags Pin it to your favorite board! You can like, tag, comment and share too!!!