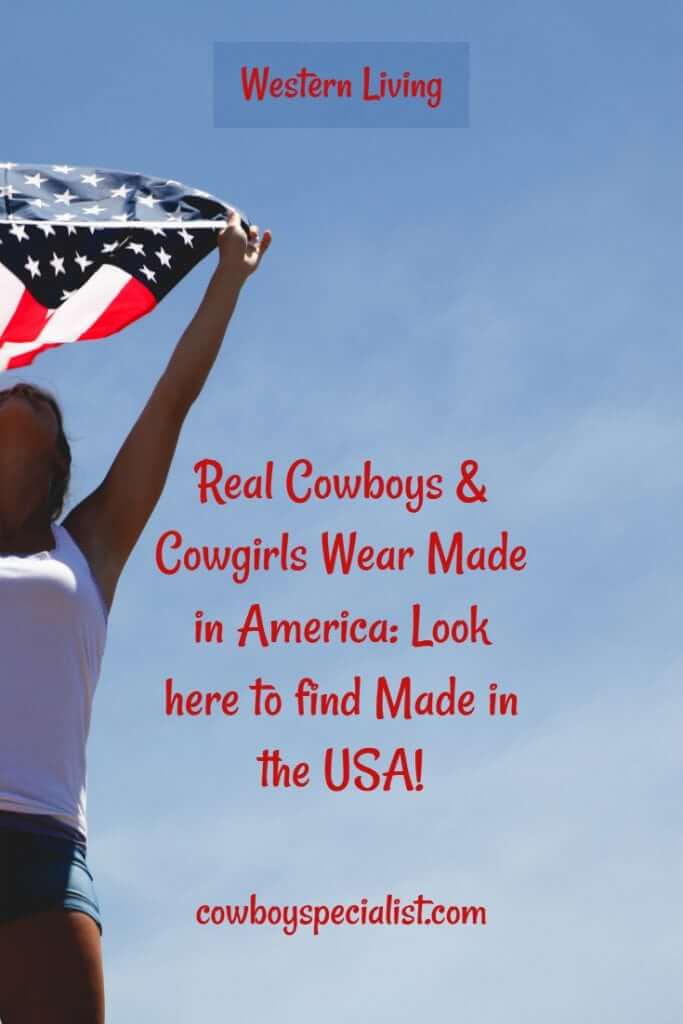 We always stand at the National Anthem.  We don't think twice about taking our hats off and crossing our hearts during the pledge-so why shouldn't we take pride in buying American made?
Maybe you have just assumed products just aren't made in America anymore.  Well, some fine Midwestern hard working Americans are doing just that…manufacturing products in America.  Heck, I'm so proud of them that I'm tickled pink!
These are my favorite Made in America Companies and I think they will be yours too…
Rios of Mercedes

Rios of Mercedes boot company has been in business custom making handmade boots in Mercedes, Texas since 1853.
Our story is one of fine craftsmanship, quality leathers and heritage – something that must be earned. With more than 160 years of bootmaking experience, we believe and insist on doing things the right way. Something very special happens when you hold a boot that was made by one of our craftsmen who has 20, 30, 40 or even 50 years of experience. You can feel the difference right here at Rios of Mercedes.
Anderson Bean Boot Company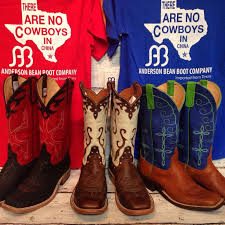 AB prides themselves with the fact that they are a family owned american company.  They have messages like "We're From Here And So Are Our Boots" and "There are no Cowboys in China" plastered on their products and website.  They have been handcrafting boots in Mercedes, Texas since 1989.
We are a family at Anderson Bean. In fact our name came from one of our owner's mother. We like to not only have that family vibe at our office and factory, but also with you… our customers. We don't see you as another person wearing our boots, we see you as a member of the Anderson Bean Boot Company family.

Kimes Ranch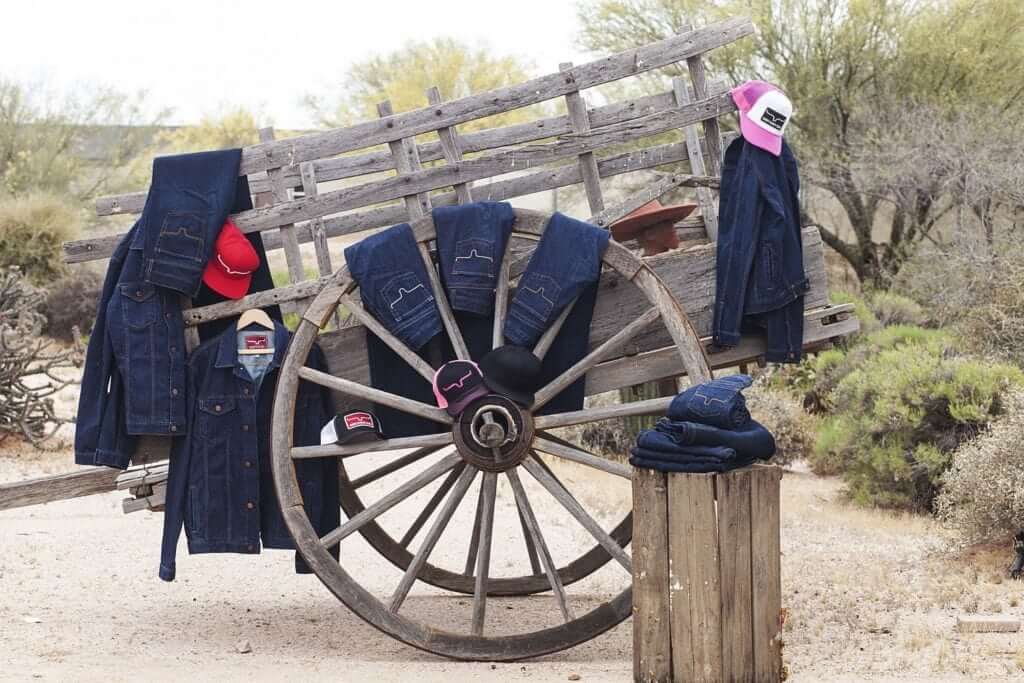 Kimes Ranch is a brand that prides themselves by producing Made in the USA jeans.  They are cut, sewn and washed right here in the United States of America.  They promote "Western is simple. Western is uncomplicated."
Matt and Amanda Kimes founded Kimes Ranch in 2009. The company was created to fill a void in the marketplace for more fashionable, better quality western jeans. Their jeans have been featured in Horse and Rider Magazines May 2014 issue in an editorial on barn fashion requiring you to "not scrimp on style" and the August/September 2014 issue of American Cowboy Magazine featuring made in the USA products.

You may have to spend a couple more dollars on these products, but think about how you will feel wearing something that you love and are proud to wear because it says Made in America on the tag.  I know it makes me feel great to support our local companies and help the american economy thrive in a positive way.  So lets stand, cross our heart, show respect and buy American when we can!
Proud to Be an American – Always – Bridget
PS If you know of a great American made product I would love to hear about it!  Please let me know!
PPS Get Your Free Trail Ride List Here and be a part of the Cowboy Specialist Community!
In case you haven't already you might want to sign up to be a member of Cowboy Specialist Family, we would love to see you there.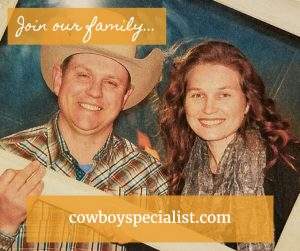 We are also offering a new product to help make your life with your horse easier.  Click here to check out the Buckaroo Box!