Date Night, Valentine's Dress, Boots, Check 😉
Looking to go uptown Valentine's night with a little dirt on your boots?  Well, if you are looking for the perfect sweetheart Valentine's dress with a little western flair you have stopped in the right spot!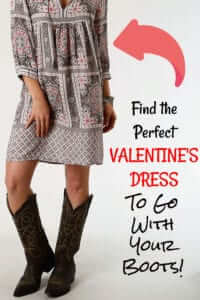 Stetson, Roper & Tin Haul Brands
Stetson, Roper and Tin Haul brands have come out with some of the sweetest dresses that you should cabbage onto for this years date night season.  Let's check them out: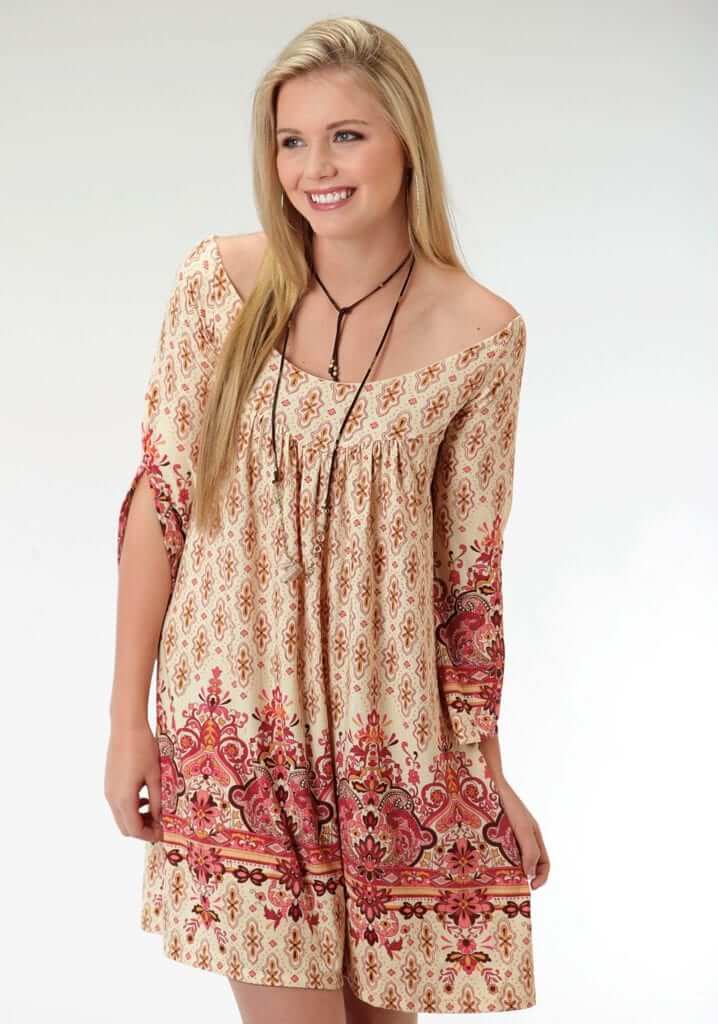 I'm loving the neckline on this dress, coupled with the vibrant color scheme and pattern!  This is one of my favorites.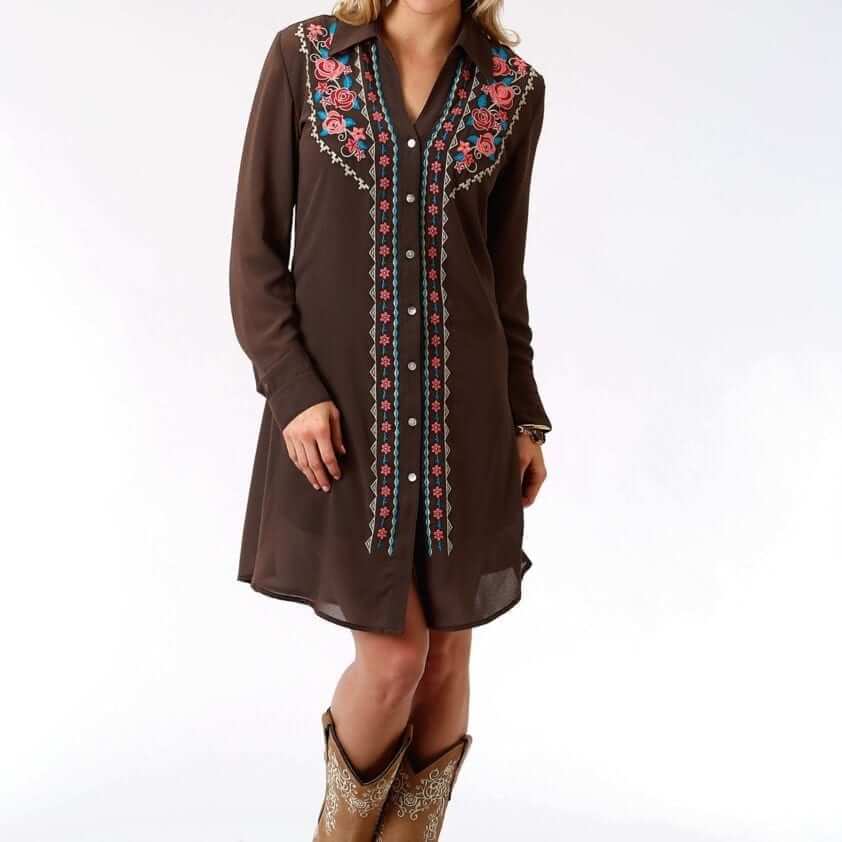 I have to tell you that I just love a shirt dress.  The detail on this one is superb, I love the feminine floral details.

Okay ladies, this is the dress that gave me the idea for a valentine's dress post (with a little boot action).  Love, love, love the rose pattern and flow of this dress.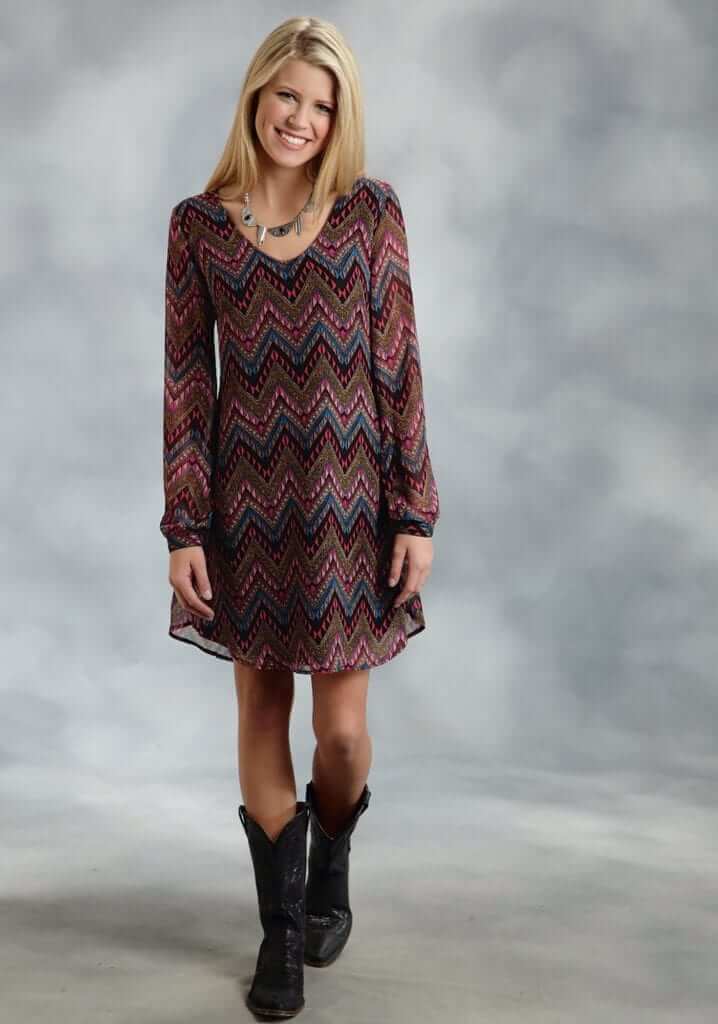 Baby it is still cold outside, so give me some sleeves.  What can I say, I'm a sucker for this pattern, the colors and the sleeves.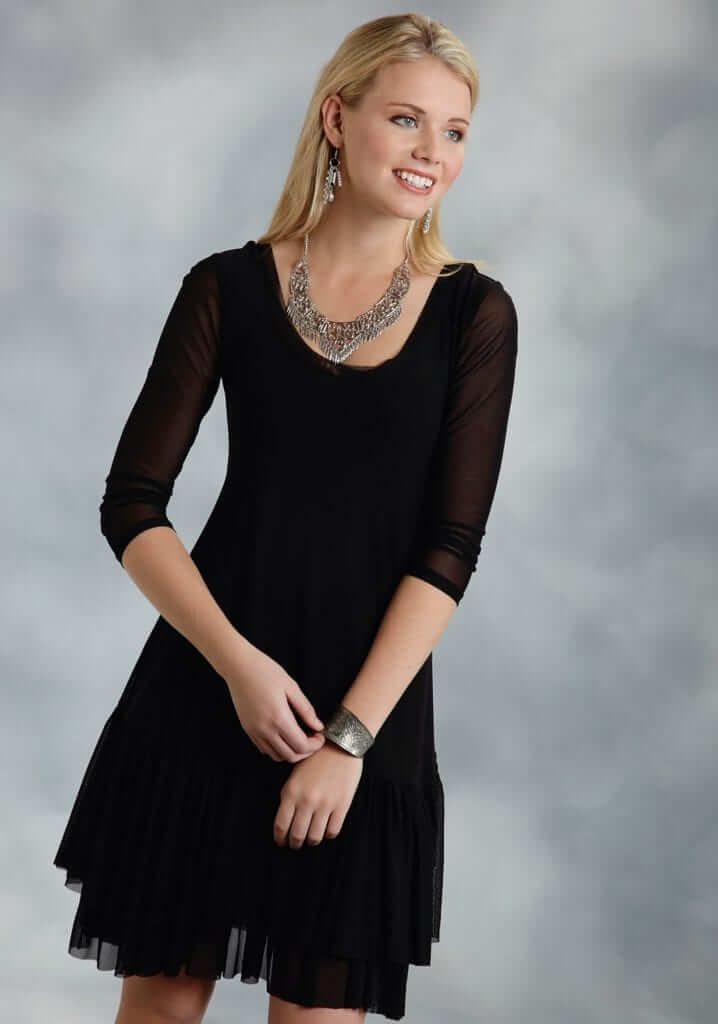 The little black dress that everyone needs in their closet is right here.  Its feminine, it flows and it is stretchy…what else can I say but yay!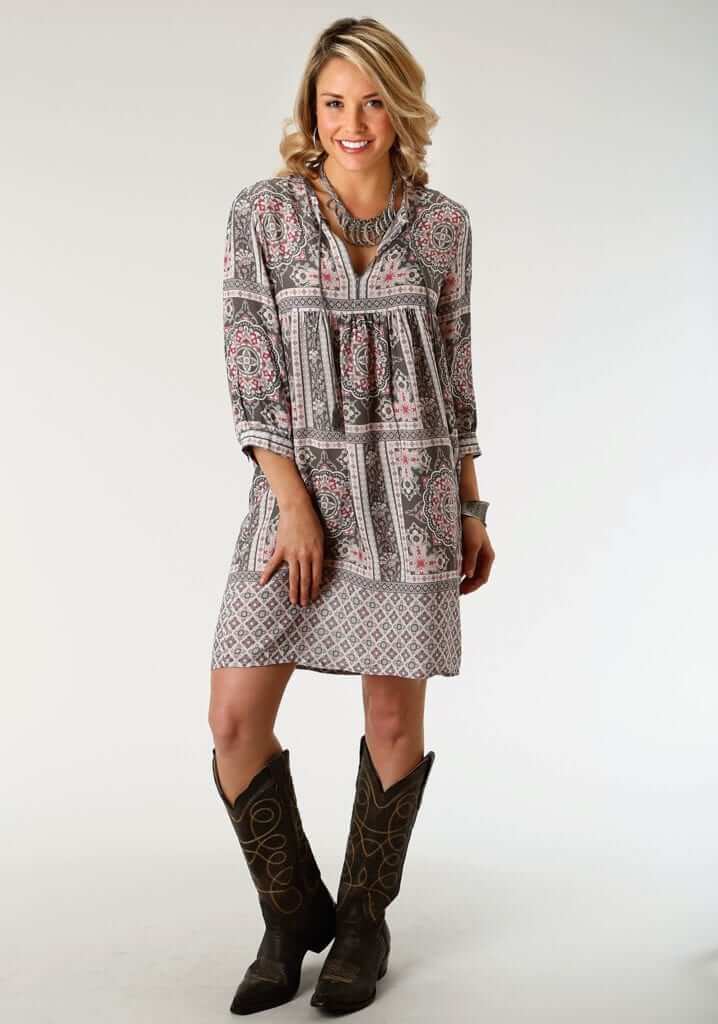 Look at this very forgiving beautiful dress in soft colors.  I love the shape, the neckline, the pattern and the colors!
Just click through the links to check out these dresses at our favorite online store.  If one of these didn't strike your fancy they have others you can check out too!  Hope you enjoyed my Valentine's Dress (with boots) post.  Oh, and if you are needing boots to go with the dress you can find them here.
As always thanks for reading,
Bridget – The Cowboy's Wife
PS Sharing is caring…on Facebook, Instagram, Twitter and Pinterest too!  It really means a lot to me when you like, love, share, tag, comment and pin 🙂 You are appreciated!