Lots of folks come to my shop complaining about getting sore. They explain where they hurt and look for a saddle to elevate their problems. So, what size saddle do I need?
At this point I try to give recommendations. Everyone is different, so this is always a tough call.
Common Problems
Common problems I see are lots of people ride seats to big for them. I usually try to find a ground seat and seat size that I think might work. The next thing I do is not tell them a seat size. Lots of people have a predetermined idea that only one seat size will work. After they sit in one I show them the size.

Seat sizes can be relative
Seat sizes can be relative to the maker, padding, ground seat, cantle height and swells.
If you look at a saddle seat from the front, you will see that it is narrow at the swells and widens toward the cantle. If your seat is to big you have to push yourself back in the seat. This puts pressure on your knees. it also places your thighs a the widest point of the seat. This position naturally rolls the thighs out, which compresses the pelvis. No one likes a saddle that puts all the pressure on their pelvic bones.



Saddle companies and custom makers all tend to have their own way of measuring seat size. Some measure the naked tree. Others use different reference points, while even others measure the closest points. Basically, you can take a three 15 inch saddles made by different individuals and find 3 different measurements.
Conclusion
The bottom line is that the seat size given on any saddle can be relative. So, the best way to find out if a saddle fits you is to sit in it. The next best option is to ride a few circles in it! At my shop, C&L Saddles in Eminence Missouri, a test ride is the best method for horse and rider! We would love for you to come see us!
If you are interested in "what size saddle do I need", you might also be interest in:
Does My Saddle Fit My Horse? 4 Basic Steps
Let's Talk About Flex Tree Saddles
5 Reasons to buy C&L Custom Made/Handmade Products
Thanks for reading! – Ryan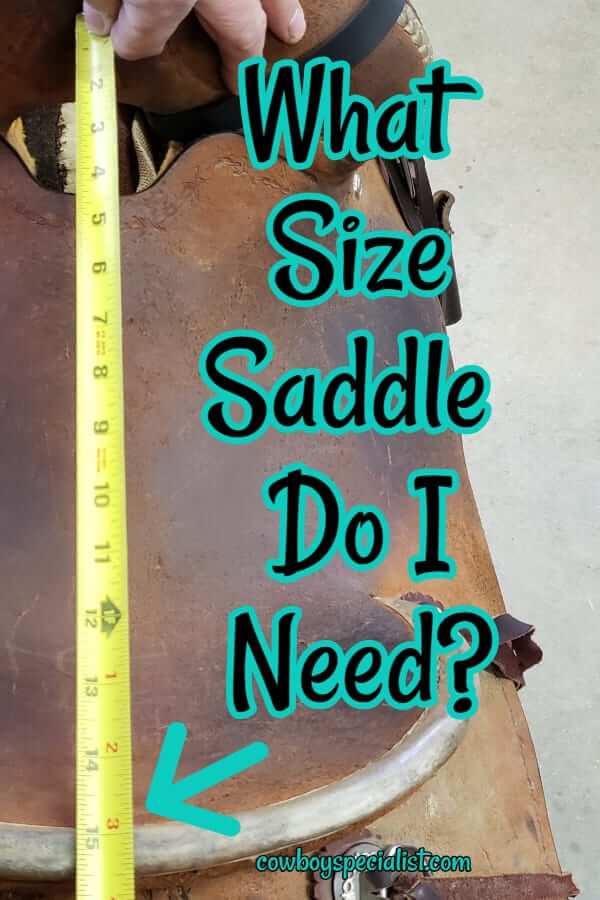 You can also check out our custom handmade saddles and tack at CandLSaddles.com!!!! We would love to see you there too!