Cowboy & Cowgirl Gifts For Kids
Do you have a little cowboy or cowgirl at home? Maybe they call you Pa-paw or Grammy? Or Auntie or Uncle G? Either way, you have a little horse loving country kid that loves all things western. So why not check out these latest gift ideas for your little cowpoke.
Just click the picture or link to check out the price or to find more kid gifts on the shopping sites! Happy Gifting!
Some of the links below are affiliate links for your convenience (which means if you make a purchase after clicking a link I will earn a small commission which helps keep my blog up and running but it won't cost you a penny more)! Click here to read my full disclosure policy.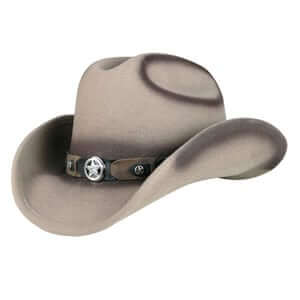 Little cowboy wool felt hat. Leather hat band with star conchos. Brim 3 1/4″ wide. Hat sizes come in S,M,L, XL.
LONGHORN RUG FOR KIDS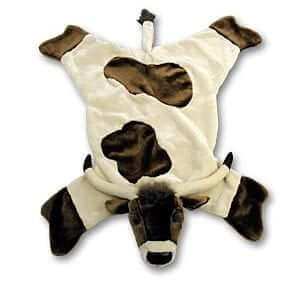 Small plush longhorn rug perfect for any child's bedroom. It is approximately 24″ x 36″ and lays flat.
This colorful castle is full of the cutest, pinkest, most adorable horses in the world. These soft horses live in a giant pink castle with windows for them to look through and a velcro castle door to make sure they stay nice and cozy. These beautiful ponies have long, braided hair with little ribbons at the end.
Cindy A. Littlefield presents 102 brainteasers, word games, jokes, riddles, and puzzles that will keep horse-crazy children entertained for hours.
Packed with fascinating bits of equine trivia and plenty of illustrations, this book will jump-start kids' creativity and boost their problem-solving skills, while at the same time teaching them about their favorite animals.
Get ready for some serious horsing around. (The picture puzzles are my favorite!)
Need a backpack that comes with four little friends and trusty companions? Boy howdy, have we got you covered! This barn backpack is the perfect backpack for anyone who wants to carry their horses with them everywhere they go.
Follow along Little Horse's day of fun! This children's book is the perfect bedtime story for kids ages 0-2. Other details include a horse finger puppet and full-color illustrations.
A Game That Actually Encourages Horseplay! HORSE-OPOLY is a property trading game based on our equine friends. It has all the action of the traditional property trading game…with some galloping good fun! Buy your favorite horses, then collect bales of straw and trade them in for full fledged barns. As you play, turn over the "deeds" for the horses to learn interesting facts about each breed. Sounds like fun, but its a horse of a different color when you get thrown by a bucking bronco, have to pay the farriers fee or GET SENT TO THE TRAILER!!
The board features different breeds of horses while each property deed teaches players a little about that breed of horse. Players can choose to be a bail of hay, saddle, horseshoe, horse trailer, bag of oats, or a boot! They buy and sell while trying to become the richest player in the game. So hop in the saddle and take this game for a ride.
Hopefully you found some treats for your little cowboy or cowgirl! I know I had fun looking for gifts for kids. In fact as much as my family loves monopoly, I may have to purchase this for my boys at home (I have one in my office lol). Plus, I have a couple girls who need that pony castle! Happy Shopping Ya'll!
And if you liked this article you might also like Cowboy Gifts for Him, Gifts for Her and my favorite…Cactus Gifts…I kinda have an obsession.
Always, Bridget – The Cowboy Wife
PS Sharing is caring…we totally appreciate it when you like, comment, pin and share to all your social medias…we even left buttons! Thanks in advance!