Some of the links below are affiliate links for your convenience (which means if you make a purchase after clicking a link I will earn a small commission which helps keep my blog up and running but it won't cost you a penny more)!Click here to read my full disclosure policy.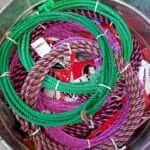 Spring is here and the plants are budding. Specks of green are shooting up all around us. Green is decorating our trees, yards and hillsides.
Fresh beginnings fill the air.
St. Patrick's day is almost here, too! Green clovers, leprechaun suits, food coloring, shirts, buttons and pins fill the stores and online sites. Oh, how I love green and how it makes me feel- fresh, crisp, clean, and rejuvenated.
This time of year, when green takes over our world, made me think-What is green in our western world?
Here is what I found: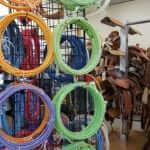 Ropes! Classic Ropes and kids ropes! In March when you are outside practicing on the roping dummy, you could be using your very own Green Rope. Happy green roping!

Halters! You don't have to be the only one not getting pinched. What about your poor horse, they need some green too.
Medicine Bags! We just love our C&L Saddle custom medicine bags. They come in many colors. Some are simple and some come painted with designs. Right now though I'm in love with the green ones.
Saddle Pads! They come in green Aztec designs, simple patterns and bright geometric shapes, all featuring green.
Sleazy Sleepwear For Horses!
Splint Boots for your horse!
Camouflage Muck Boots in Adult, Youth and Kids! Great for hunting, mucking in the barn or looking for the pot of gold at the end of the rainbow!
Boots!!!!! In bright green and in minimal placement like the one below…
Handmade and Hand painted scabbards….featuring nature's very own green.
Case knifes in bright and dark green…who knew!
Who Knew?
So many western products come in my favorite color green! In case you didn't know, green is my favorite color year round. In fact, Rios of Mercedes Boot Company custom made me a pair of tall top GREEN boots. They are my favorite and they go with almost everything in my closet.
Green gives off the feeling of calmness, nature and simplicity. If you want to feel this feeling, add some green to your closet or decor, you might even want to bring some plants inside.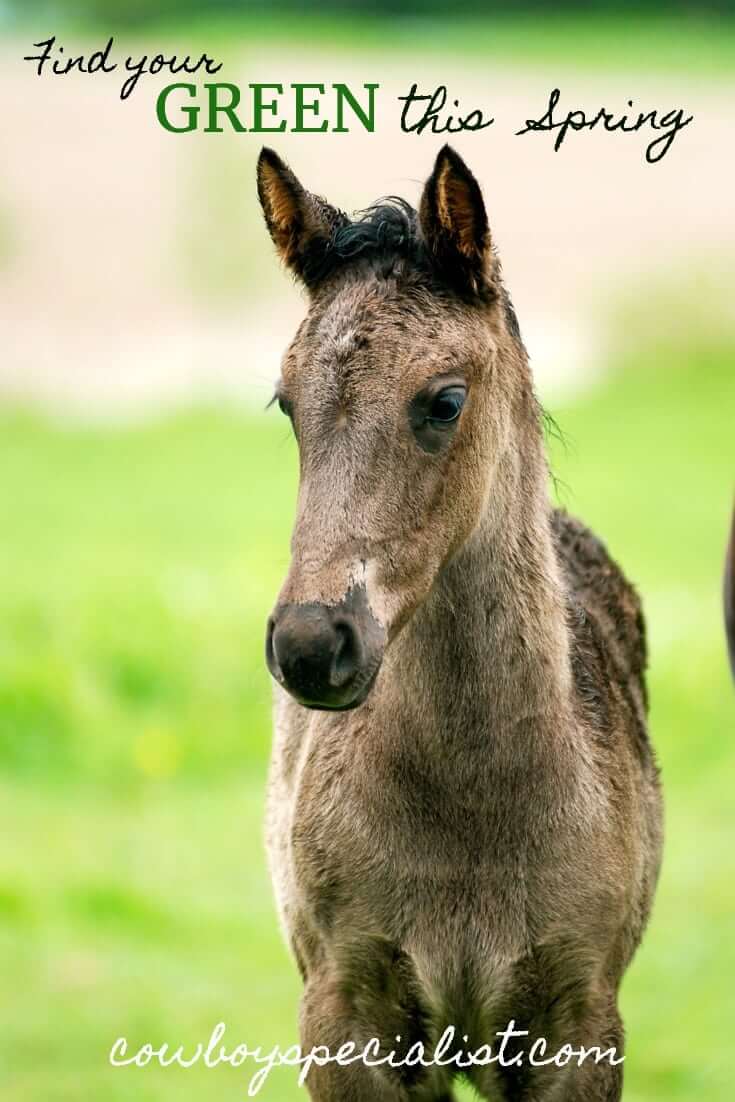 Green is so versatile. I'm so glad green comes in such a wide variety of shades and colors. It is that time of year, to pick your favorite shade…so go through your closet and find your green, or, if you must, venture online or go to the store, but ultimately…GET YOUR GREEN ON!
Happy Green Spring Ya'll!
Always-Bridget
PS Get Your Free Trail Ride List Here and be a part of the Cowboy Specialist Community!
PPS If you really love being green you might want to check out our post on…Shop Green:Saving The Earth, One pair Of Shoes At A Time