How to lose weight, that is the BIG question?
Are you struggling with your weight? Is it affecting your knees? Your back? Maybe you are struggling to get into the saddle? Or maybe you can just feel the extra effort in the saddle?
Sometimes we all just need a little kick in the pants, a fire lit under us, or a little inspiration to get us on our way.


Well, I'm not going to lie!
You might be shocked how we lost weight.
One day a trail rider came into the saddle shop and we didn't recognize him. He had lost 60 pounds since he had been in the shop the last time. We were amazed and excited for him too.
But, we got to thinking…
The past year I had packed on an extra 15 pounds and no matter what I was doing it didn't seem to want to budge. I chocked it up to entering middle age.
Ryan has been avoiding another knee replacement for several years. In addition, a week prior a friend had told us that for every 10 pounds of extra weight you add 40 pounds of pressure on your knees.
What ever our trail ride friend Kendall was doing seemed extremely enticing. So, we asked him how he did it.



The Diet Plan That Worked
It was ISAGENIX! We asked a lot of questions. He left and then we stewed for several days.
In any event, he come back in my husband's saddle shop to trade saddles and Isagenix became part of the deal-and we have never looked back.
I know this sounds crazy, but this has actually been the easiest diet my husband and I have ever tried. And we have done the gamete…Atkins, Paleo, Low-Carb, Grapefruit, Shakelogy, It-Works, etc.
Lose Weight & Enjoy it
Isagenix actually works for us! And it tastes good!!!! My favorite thing about it is that I can cook with the shake mix. I use the vanilla to make waffles and the chocolate mix to make protein cake. I throw blueberries on top…yummy!
My next favorite thing is the Isalean bars…the Chocolate Decadence is my favorite. Funny I thought I didn't like chocolate lol…
Ryan's favorite part is that he feels so much more comfortable in the saddle and he hadn't even realized how uncomfortable he was before he started isagenix. His second favorite thing is the peach mango shake, of course he thinks its better when I make it too lol.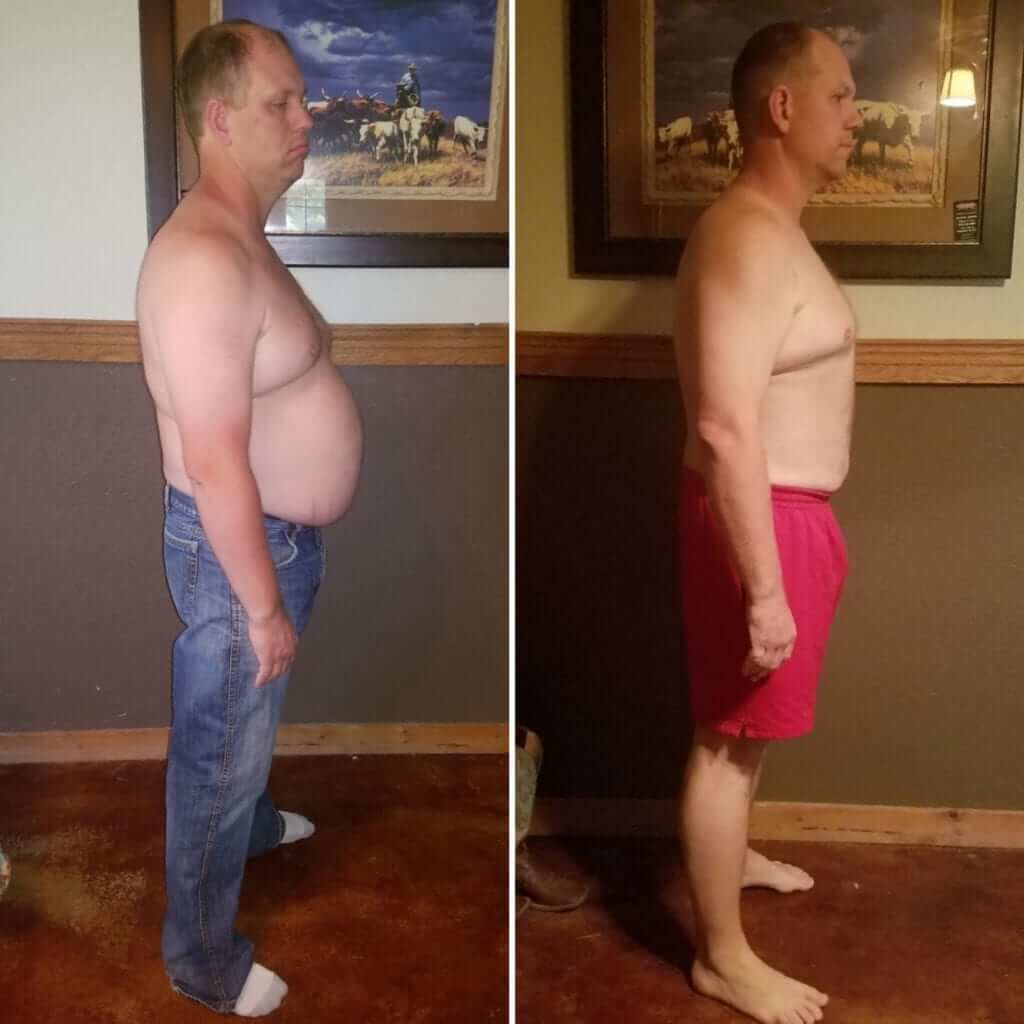 In any event, If you want and need to lose weight and get healthy I and Ryan would recommend Isagenix.
Why not go for it! LEARN MORE HERE
No matter what, whether you buy isagenix now, take this inspirational opportunity to jump-start your weight loss or new-found healthy journey. Sign up for our 7 day Challenge: Jump Start Your Weight Loss
Always-Bridget – the cowboy wife
PS If you loved this article don't forget to pin it to a board so you can come back to it! Show us some love by sharing….sharing is caring 🙂 Thanks in advance!!
PPS If you are struggling with that knee and back pain I mentioned earlier this article might be for you: How to get better sleep when you are in pain or Have Food Allergies Taken Over Your Life? You might want to check out some resources for Allergy Free Cooking too!