THE guide to Western jewelry for everyone you love, so you can find their new go-to accessory this Christmas.
How fun would it be to see your loved one with some personalized, made-for-them Western jewelry this Christmas?! Read onward to see all the lovely options!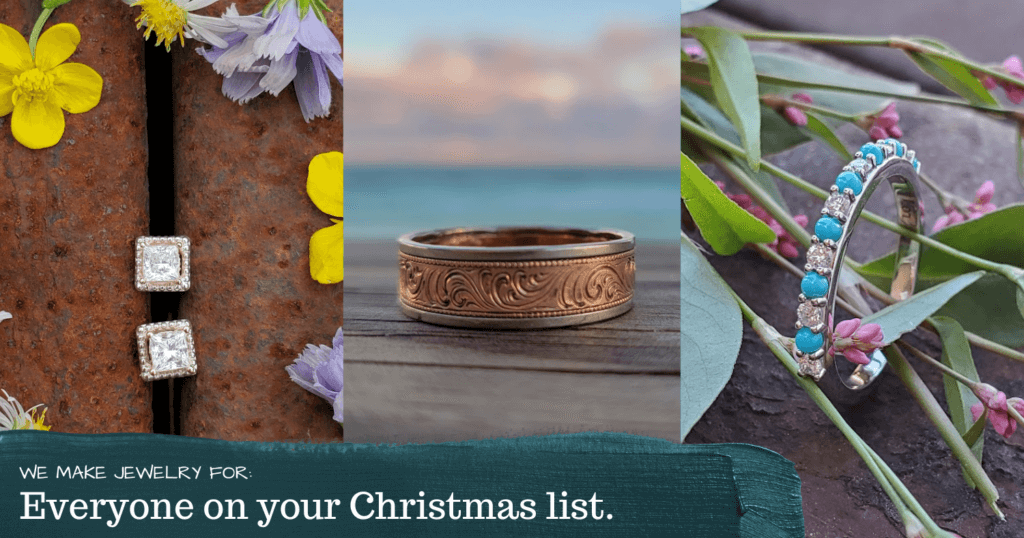 For… Your minimalist cowgirl sister.
She lives in her boots. Her style icon is Emmie Sperandeo. She owns a grand total of two pairs of Wrangler jeans, and three vintage men's button-ups and wears them religiously. She's 100% cowgirl, but she loves looking put together, and that starts with gorgeous jewelry.
If you're looking for Western gifts for her, I've got you covered. I'm thinking low profile but elegant, so it looks good no matter if she's down at the barn lot or on the dance floor.
Have a look at The Madi (our newest and narrowest engraved band), The Bowen (a lovely 10K white gold band), or these hand-cut sterling silver stud earrings.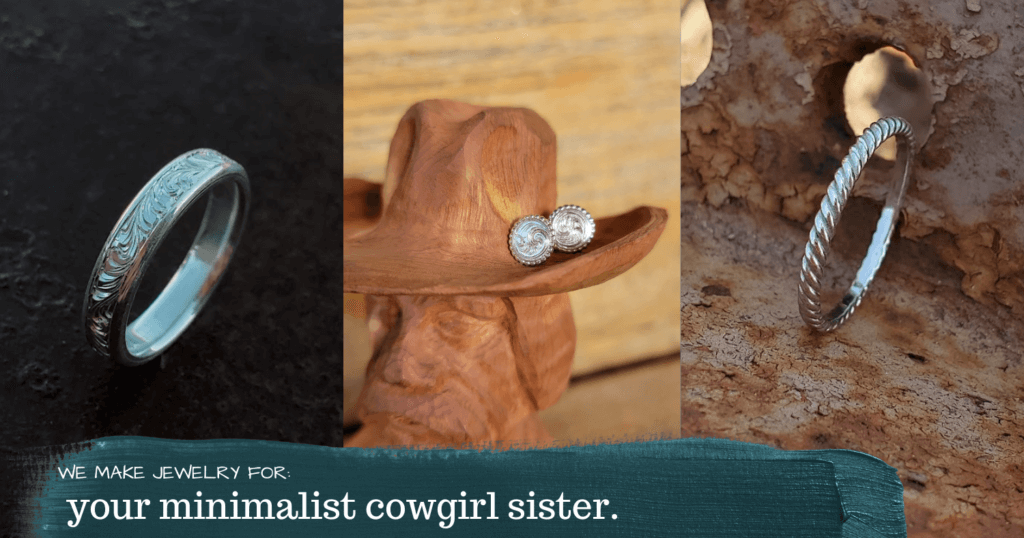 For… Your daughter who's a horse girl at heart.
She's much older now, but you still remember when she was eight years old, begging you for a pony, and watching Spirit on repeat. She may or may not own that dream horse now, but she's still a horse girl.
Gift her Western jewelry that reflects her love of horses, like these sterling and copper horseshoe earrings, this matching pendant, or The Tassie (our new sterling silver and diamond ring).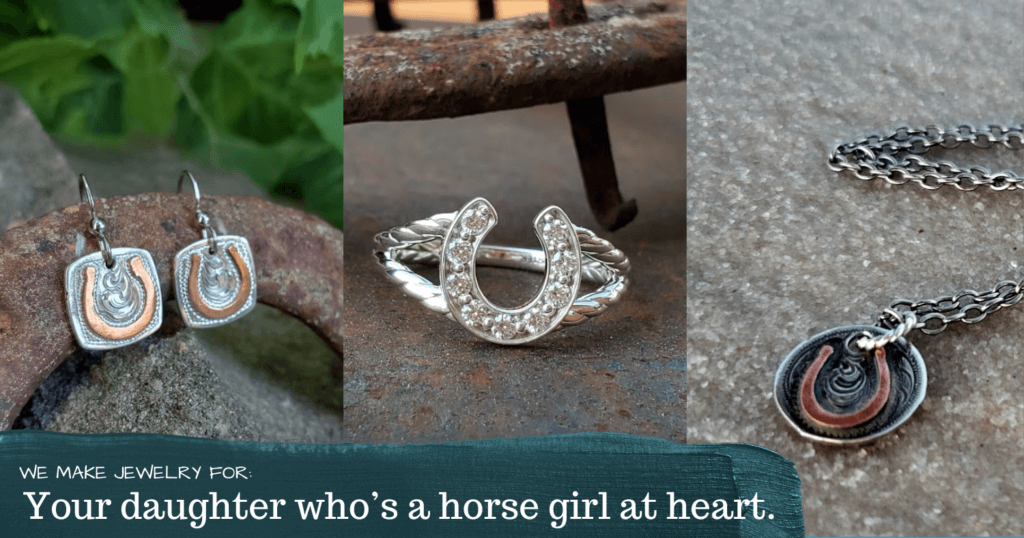 For… Your favorite cowboy with a classic sense of style.
What do you buy for a man who has everything? If he's got a great fashion sense, Western jewelry is the answer! It's the perfect accessory for any outfit and will let you express your love in a tangible way that will stay (literally) close to him, especially if you add a custom inscription.
We have so many fantastic men's pieces, ranging from copper bracelets, to jazzy sterling silver bands, and luxurious gold barbed wire rings.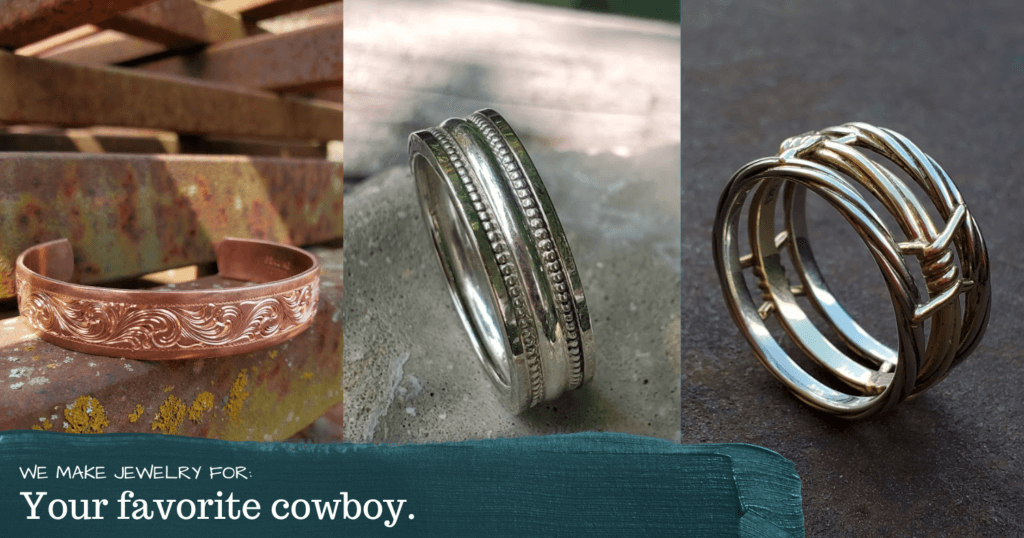 For… Your turquoise-obsessed bestie.
I feel like we all have a friend who's absolutely obsessed with turquoise. It's like some universal rule (and if you don't know her, you are her!). While it's not my thing, I totally get it. The range of beautiful teal tones and the uniqueness of each stone is mesmerizing.
With these lovely pieces, she won't just be obsessed with turquoise- she'll be obsessed with the turquoise YOU gave her. Take a look at these drop and dangle earrings, The Dixie (a sweet little silver contour band), and this copper bar necklace.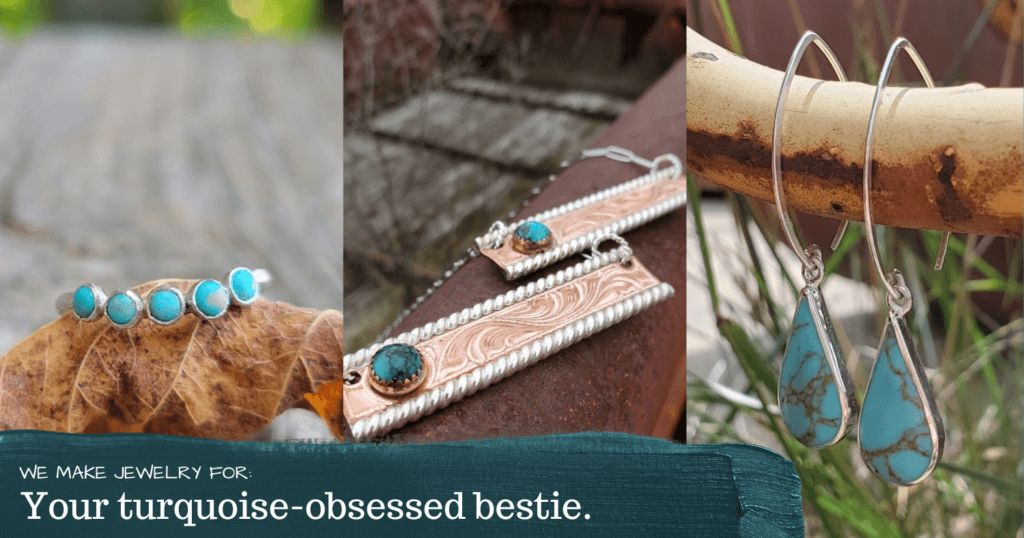 For… Your mom with a fabulous fashion sense.
Maybe she's big on colorful scarves, fringe, or nearly everything she owns has sequins. Her style can best be summed up as unique with a Western flair. Match her one-of-a-kind fashion sense with one-of-a-kind western jewelry, made to order just for her!
Check out The Erica (rose gold diamonds with diamonds inside!), this sterling silver feather bracelet, and this adorable snowflake pendant.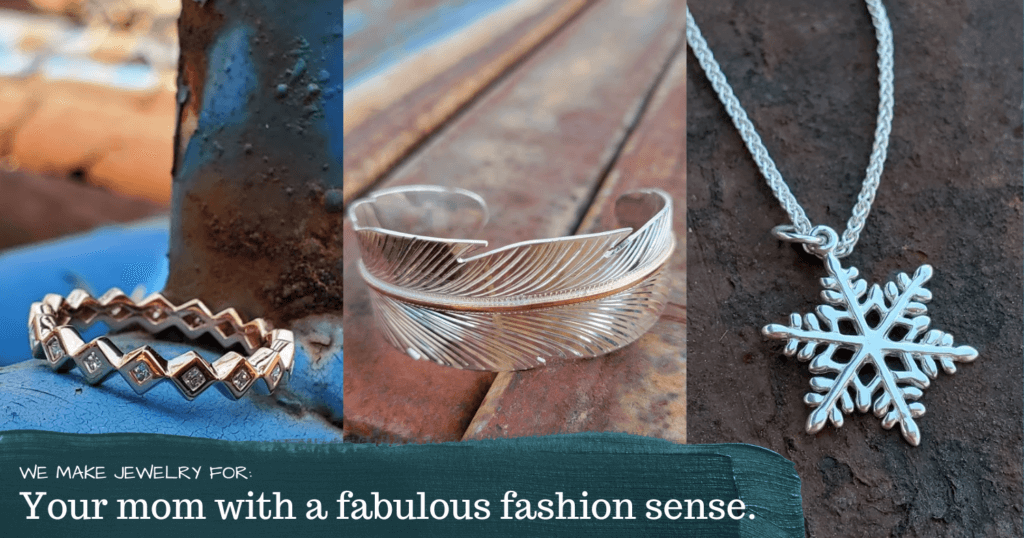 Looking for more ideas? Check out our cowboy gift guide, and 5 Western ring styles for cowboys/cowgirls. You're also more than welcome to send us a message if we missed someone on your list, and we'll send you personalized recommendations!
Thanks for reading!